Cisco Nexus and Cisco ACI Training
DCINX + DCACI 300-620 Certification Training by PyNet Labs
Get Demo
Cisco DCACI 300-620 Certification Course Details
Instructor-led Online Training
Industry Expert Trainer | Unlimited Lab Access | Study Materials
PyNet Labs Training Completion Certificate
Overview
PyNet Labs has designed a combination of two courses i.e. Cisco Nexus and Cisco ACI Training. This training will take you through deploying, configuring and managing Cisco Nexus Switches using NX-OS and in ACI mode both. The significant training outcomes of the Nexus + ACI training are,
Candidates will have skills to configure and manage Cisco Nexus 9000 Series Switches in NX-OS and ACI mode,
Skills to connect the Cisco ACI fabric to external networks and services,
Fundamental understanding of Virtual Machine Manager (VMM) integration.
Gaining hands-on practice on implementing key capabilities such as fabric discovery, policies, connectivity, VMM integration, and more.
The instructor-led DCACI training with PyNet Labs comes with additional lab accessibility that helps candidates study for the DCACI exam step-by-step. The training curriculum is aligned with Cisco's Certification modules and follows Cisco's DCACI training program structure. Our comprehensive training ensures both theoretical as well as practical knowledge relevant to the world of networking technologies.
Who Should Enroll

Network Designer
Network Administrator
Network Engineers
Data Center Engineer
Technical Solutions Architect
Server Administrator
Network Manager
Storage Administrator
Exam Details
The DCACI Certification exam tests your knowledge of Cisco switches in ACI mode, including:
ACI Fabric Infrastructure
ACI Packet Forwarding
External Network Connectivity
Integrations
ACI Management
ACI Anywhere
Exam Number - DCACI 300-620 Exam Name - Implementing Cisco Application Centric Infrastructure Duration: 90 minutes Languages: English
Why we are doing a combo of Cisco Nexus + DC ACI Training? Why not just Cisco DC-ACI Course?
We have spoken to 1000s of students to this date and found most of them didn't have any idea about how Nexus switches are used in NX-OS mode. They were jumping directly into learning about how to run Cisco Nexus switches in ACI mode. Without the knowledge and skills to architect, implement, and manage Cisco Nexus switches in data center environments, it will be tough for professionals to proceed with Cisco DCACI training.
The reason behind this is knowledge of Nexus' platforms, architecture, software, management, and features aren't a part of the Cisco DCACI course curriculum.
So we have created a combination of training where we take Nexus from scratch and then jump to ACI Mode. This way we cover both the DCINX9k course and the DCACI course by Cisco one after another and improve your learning experience.
Course Highlights
Instructor-led training by Mr. Abhijit Bakale
Training Duration - 48 Hours
PDF Book and Lab Workbook will be provided
Complete Nexus + DCACI 300-620 official certification content will be covered during the training
UNLIMITED Lab Access for each learner
Lifetime Access to the class recordings
Lifetime Access in private telegram group for doubts and queries
We make sure LABS are available for practice during the class/right after class
PyNet Labs course completion certificate with a unique number
Language to be followed in training - English.
Language to be followed for Jokes and fun in between - English.
Topology To Be Used In Cisco Nexus + DC ACI Training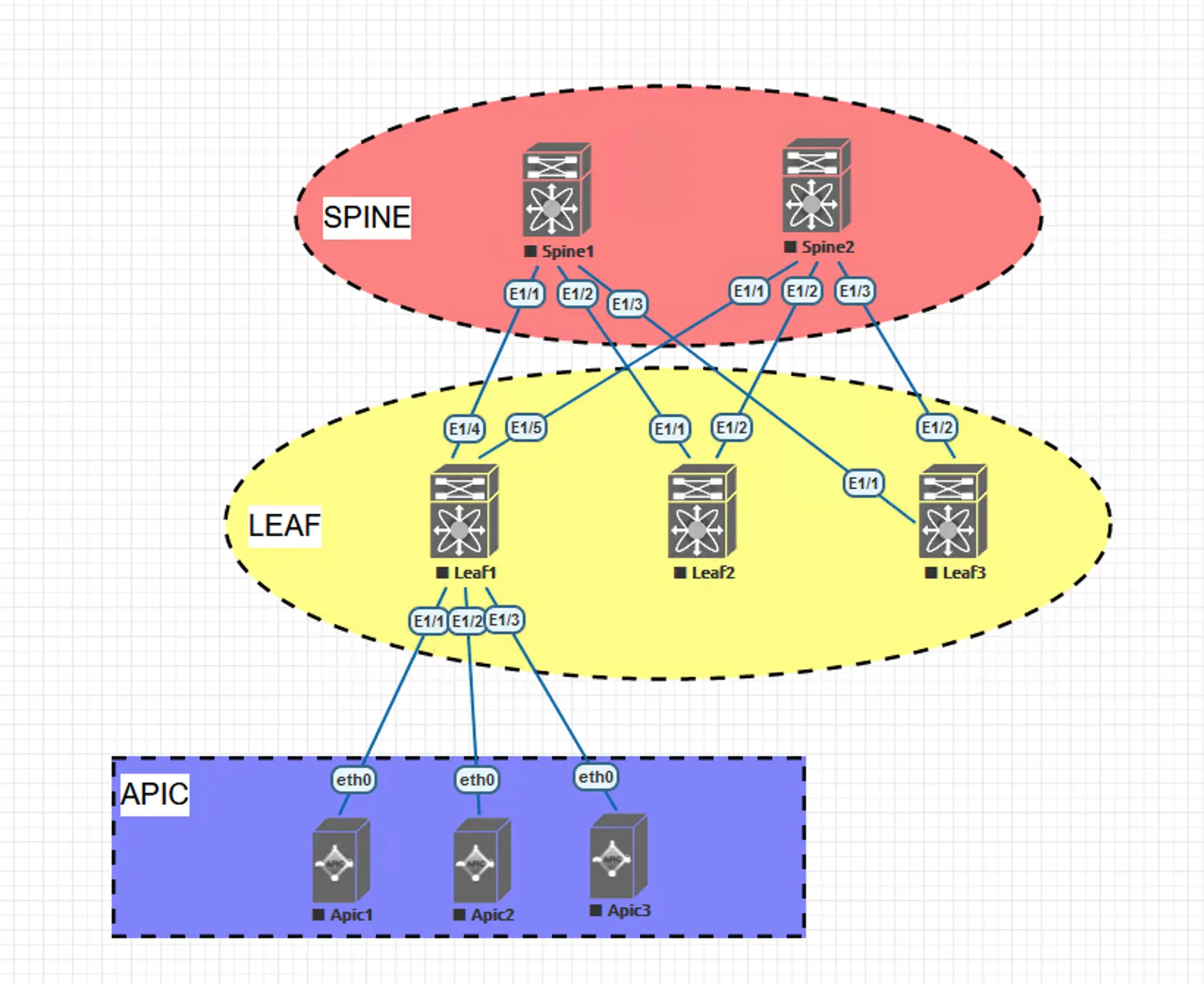 Course Outline
1. Identifying Cisco Nexus Platforms
Cisco Nexus 2000, 3000, 5000, 7000 series overview
2. Introduction to Data Center Switches & Nexus Platform
Routing Overview
Multicast Routing
Cisco Nexus Platform Overview
Cisco Nexus 5k, 7k, and 9k Switches
Cisco NX-OS Routing and Forwarding
Unicast and Multicast RIB and FIB
3. Overlay Transport Virtualization (OTV)
Cisco OTV Overview
Cisco OTV Control and Data Planes
OTV Failure Isolation
Cisco OTV Optimization
4. Virtual Extensible LAN (VXLAN)
Introduction to VXLAN
VXLAN Benefits over LAN
Layer 2 and Layer 3 VXLAN Overlay
(MP-BGP) Ethernet VPN (EVPN) Control plane
VXLAN Data Plane
5. Cisco Nexus Security Features
Access Control Lists (ACL)
Port Security
DHCP, ARP, IP Source Guard
Unicast Reverse-Path Forwarding (RPD)
Traffic Storm Control
Control Plane Policing
6. Fibre Channel Over Ethernet
FCoE Requirements
Data Center Bridging
FCoE Addressing Scheme
FCoE Initialization Protocol
FCoE Port Types
Storage Virtual Device Context (VDC)
7. Application Centric Infrastructure (ACI)
ACI Overview
Spine & Lead Architecture
Cisco ACI Topology and Hardware
8. ACI Initial Setup
ACI Overview
Spine & Lead Architecture
Cisco ACI Topology and Hardware
9. ACI Policy Model
Tenants
Virtual Routing and Forwarding (VRF) Objects
Bridge Domains and Subnets
Endpoint Groups
Application Profile
10. ACI Tenants and Packet Flow
ACI VXLAN
ACI Inter-subnet Tenant Traffic
Fabric Storm Control
Traffic Load Balancing
Fabric Loop Detection
11. Introducing External Network Connectivity
Cisco ACI External Connectivity Options
External Layer 2 Network Connectivity
12. Introducing VMM Integration
VMware vCenter VDS Integration
Resolution Immediacy in VMM
13. Describing Layer 4 to Layer 7 Integrations
Service Appliance Insertion Without ACI L4-L7 Service Graph
Service Appliance Insertion via ACI L4-L7 Service Graph
14. Explaining Cisco ACI Management
Out-of-Band Management
In-Band Management
Labs to be Covered in Training
Configuring OSPF on Nexus Fabric
Configuring and Verifying Cisco OTV
Configuring Cisco VXLAN
Configuring Cisco Nexus Security Features
Configuring Cisco Fibre Channel Features
Device Aliases and Zoning
Configuring Fibre Channel over Ethernet
Building ACI Fabric
Validating ACI Fabric Discovery
Creating Access Policies and Virtual Port Channel (vPC)
Enable Layer 2 Connectivity in the Same Endpoint Group (EPG)
Enable Inter-EPG Layer 2 and Layer 3 Connectivity
Compare Traffic Forwarding Methods in Bridge Domain
Configure External Layer 2 (L2Out) and Layer 3 (L3Out) Connection
Monitoring, Managing and Troubleshooting ACI Fabric using APIC
Meet Your Trainer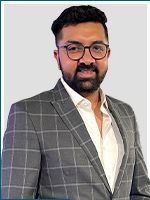 Abhijit Bakale

(CTO & CO-Founder at PyNet Labs)
Abhijit has delivered 12000+ hours of training internationally in past 10 years.
Abhijit has delivered trainings and consulted for various SD-WAN, ACI, Nexus projects for companies like HCL, Cognizant, PepsiCo, Colt, Cisco. Abhijit has been very actively working on technologies like OSPF, EIGRP, BGP, MPLS, Nexus, DevNet, ACI and many more.
Abhijit has also consulted on various SDN solutions for Indian defence clients as well. His student base ranges from Global Offshore Clients, Defense Institutions, International Government Organizations, Top Private Universities, Air Traffic controllers, Networking Professionals working in core production and Engineering students from around the globe.
His Certifications:
Cisco Implementing and Operating Cisco Enterprise Network Core ENCOR 350- 410
Developing Applications using Cisco Core Platforms and APIs DEVCOR 350-901
Cisco ENSDWI - SD-WAN - 300-415
Cisco Implementing Automation for Cisco Enterprise Solutions (ENAUI) ENAUTO 300-435
Cisco DevNet Associate - Developer Certification DEVASC 200-901
Juniper Automation and DevOps, Associate (JNCIA-DevOps) JN0-221
Juniper Cloud Associate (JNCIA-Cloud) JN0-211
Cisco Certified Network Associate CCNA 200-301
How will you benefit from our Nexus + DCACI 300-620 Training?
Our customized Cisco Nexus + ACI Training will help you better understand working with Cisco switches in NX-OS and ACI mode, including configuration, implementation, and management. Also, by passing the 300-620 DCACI exam, you will earn
The Cisco Certified Specialist - Data Center ACI Implementation certification.
You will satisfy the concentration exam requirement for the CCNP Data Center certification if you are already a Cisco Certified Specialist - Data Center Core (DCCOR).
You will have validated skills and hands-on practice on integrating the enhanced, automated capabilities of Cisco Nexus 9000 Series Switches in ACI mode.
Your knowledge of protocols, solutions, and designs will help you acquire professional-level and expert-level data center job roles.
So, if you are a Network Designer/Administrator/Engineers, Data Center Engineer, Technical Solutions Architect, Server/Storage Administrator, Network Manager willing to start a career IT Data-centric field or are already employed as Data-centric professionals and want to improve their expertise in the field, you can benefit from the certification training.
Students Review
"Excellent tutor and teaching method. Highly recommend."

"Class was really interactive and content was good . Overall a really good experience All topics are nicely explained."

PyNet labs is the best place to learn new technologies. For better reach in technologies as well as to be feasible in our career growth I recommend PyNet labs. Special thanks to Abhijit and Deepanshu who are there to guide us and help us in each and every part.

I have completed my SDWAN course from PyNet Labs and it was really a great journey, it helped me lot to learn about overlay network. I cleared multiple interviews after completion of SDWAN course as its in demand and future of networking.

It was great learning for me. Abhijit is very helpful & skillful trainer.

I took SD-WAN training from PyNet and I would really like to thank PyNet & Abhijit (Trainer). Abhijit is very knowledgeable and he is very supportive. I would also recommend others for this training.

PyNet introduced me to labs. They are consistent, precise and straight on point. If you haven't tried them, you have missed a lot. Mr Abhijit, Deepansha, Nitish and the rest of the team, continue with that excellent work you are doing. You are the best among the best.

I would like to thanks the complete team of PyNet Labs (Mr. Deepanshu, Mr. Nitish & Mr. Abhijit). It was a great & useful learning on SD-WAN. The trainer Mr. Abhijit Bakale was incredibly knowledgeable & supportive. There way of teaching was very effective. I would definitely recommend this my co-workers as well as my friends.

Hi All, I attended online SD-WAN Training from PyNet Labs and this is awesome. Even a person without having SD-WAN knowledge can easily Implement SD-WAN solution after this training. Labs are very effective and it is step by step procedure with clear explanation. We will be working on SDWAN in real time, but some concepts may not clear. But here u will come to know very basic and this is added value for Network engineer. Thank you, complete team!!!

The trainer and the management at PyNet labs are awesome..... You get assistance even after your batch is over.... You can reach out to them for your doubts any time. Highly recommended!

I will enroll again. I am completely confident configuring SDWAN fabrics. Nice lab environment and experiences.

Abhijit unleash all the concepts to get Devnet associate exam. I am glad that I took this course from PyNet. Looking to connect to PyNet soon for Cisco DEVCOR.

Awesome trainer with up to date content. This really helped me to kick start my automation journey. Python baba ki jai.
Frequently Asked Questions (FAQ's)
Training is Online via Microsoft Team with a live instructor. Yes, the trainer will be Mr. Abhijit, our Co-Founder having 10+ years of experience; he has delivered over 12,000+ hours of training and has trained over 1500+ individual & corporate employees till date.
There will be 2 SPINES with 3 LEAVES.
UNLIMITED hours, 24X7 Lab access will be provided for 45 days.
Yes, all our classes will be on recording mode, and after every class, we upload the recordings at our portal. You will have separate credentials to log in and have lifetime access to the class recordings.
Yes, it's absolutely fine if you have good knowledge of Switching, else if you're a beginner in Networking, then we won't suggest you start with this as it is an advanced level of training. You can begin with
CCNA 200-301
training first.
Yes, we will cover the VXLAN topic; it's there in our course outline
Yes, Lab guides/lab workbooks will be provided with lifetime access.