PyNet Labs
PyNet Labs Webinar Series #204
TOPIC FOR THIS WEEK:

Network Automation Tools and Why to choose Ansible!
Main Focus
Real Time Scenerios and Case Studies
OBJECTIVE OF THE WEBINAR
In this webinar, we will discuss various Network Automation Tools and Protocols including the traditional approach and SDN approach.

The old ways of configuring Network Infrastructure and talking about the dominating tools that are coming out changing how Network Engineers work with Production Environments today.

By the end, we will see why Ansible is becoming the choice of every company to automate their networks!
PRE-REQUISITE BEFORE ATTENDING THIS WEBINAR
Good Understanding of Network Automation
7:30 PM
INDIAN STANDARD TIME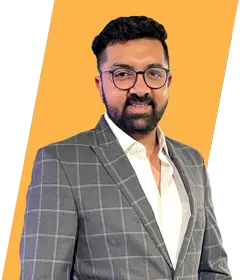 Subject Matter Expert for this Webinar will be Mr. Abhijit Bakale - Co Founder and Chief Technical Officer at PyNet Labs Private Limited