ZERO TO HERO NETWORK ENGINEER
BECOME REAL IT PROFESSIONAL
Learn Real Technology from
Industry Experts
100% JOB GUARANTEE

PROGRAM

(50% Fees is refundable if we are not able to get you a job, check FAQ for details)
FRESHERS / EXPERIENCED
(Network Expert)
CCNA + CCNP ENCOR + CCNP ENARSI + Spoken English + Resume Writing + Realtime Networking Tools
INR 60000 INR 49,500 Only
Duration - 3 Months

Minimum package for Freshers – 3LPA
Minimum 30 - 60% Hike on Current CTC
for Experienced

FRESHERS / EXPERIENCED
(Network & Automation Expert)
CCNA + CCNP ENCOR + CCNP ENARSI + Python & CCNA DevNet + Spoken English + Resume Writing + Realtime Networking Tools

INR 70000 INR 59,500 Only
Duration - 4 Months

Minimum Package for Freshers - 4 LPA
Minimum 40 - 80% Hike on Current CTC
for Experienced

FRESHERS / EXPERIENCED
(Advance Network Expert)
CCNA + CCNP ENCOR + CCNP ENARSI + Cisco Viptela SDWAN + Spoken English + Resume Writing + Realtime Networking Tools
INR 75000 INR 64,500 Only
Duration - 4 Months

Minimum package for Freshers – 4LPA
Minimum 40 - 80% Hike on Current CTC
for Experienced

FRESHERS / EXPERIENCED
(Advance Network, Automation & Cloud Expert)
CCNA + CCNP ENCOR + CCNP ENARSI + Cisco Viptela SDWAN + Python & CCNA DevNet + AWS Basics + Spoken English + Resume Writing + Realtime Networking Tools
INR 100000 INR 79,500 Only
Duration - 6 Months

Minimum Package for Freshers - 5LPA
Minimum 50 - 100% Hike on Current CTC for Experienced

FRESHERS / EXPERIENCED
(Network & Cybersecurity Expert)
CCNA + CCNP ENCOR + CCNP ENARSI + Linux Fundamentals + Cyber Security + Spoken English + Resume Writing + Realtime Networking Tools
INR 75000 INR 69,500 Only
Duration - 5 Months

Minimum package for Freshers – 4LPA
Minimum 40 - 80% Hike on Current CTC
for Experienced

FRESHERS / EXPERIENCED
(Network & Cybersecurity Expert)
CCNA + CCNP ENCOR + CCNP ENARSI + Linux Fundamentals + Cyber Security + Web Application & Penetration Testing + Spoken English + Resume Writing + Realtime Networking Tools
INR 100000 INR 79,500 Only
Duration - 6 Months

Minimum Package for Freshers - 5LPA
Minimum 50 - 100% Hike on Current CTC for Experienced

JOB GUARANTEE

BATCH SCHEDULE
Batch
Date
Time
5th December 2022
(Monday to Thursday)

WHY TO CHOOSE

PYNET LABS
Dynamic Team with 12+ years of Training & Placement Experience
On paper Placement Guarantee or 50% Money back
Quality v/s Quantity training with limited students (maximum 10/batch)
Lifetime access to class recordings for revision purpose
24X7 Unlimited Lab Facility for you to practice better
Lifetime doubt solving & interview assistance
Don't miss out on the latest Network Engineers job opening!
Join our Telegram Channe
Join Now
50% of your fees is refundable if PyNet Labs' could not get you a job. (Read FAQ for details)
PYNET LABS

' TRAINING &
PLACEMENT PROCESS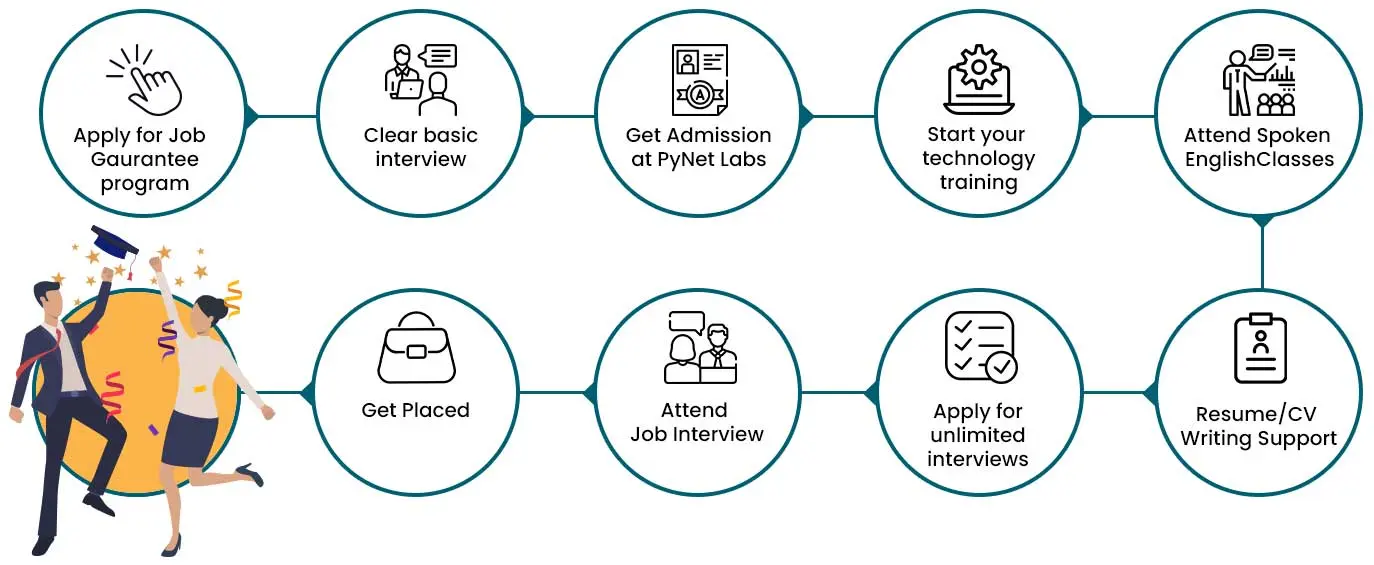 Watch Now! Learn everything you need to know about our 100% Job Guarantee program.
OUR VISION
PyNet Labs vision is to place 200+ Network Engineers in Networking Domain by the end of 2022 and 500+ Engineers by end of 2023.
We believe CCIE Training is not required for Freshers to get a job as we have placed many Aspirants who are having only CCNA or CCNA + CCNP knowledge.
We believe in taking your admission only if we are confident that we will place you at a minimum of 3 LPA packages and above (for Freshers) and a minimum 40% hike (for Experienced Professionals).
We believe in taking your admission only if we are confident that we will place you at minimum of 3 LPA package and above.
We believe in creating a trustworthy ecosystem of Network Engineers across the country.
We will take only 10 admissions per batch each month.
OUR TEAM WHO WILL HELP YOU IN
GETTING PLACED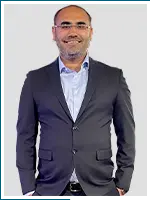 Deepanshu Budhija
(CEO & Co-Founder at PyNet Labs)
Mr. Deepanshu has over 12 years of experience in education domain. He has been actively involved in HR, Placements, Counselling, Corporate Tie-ups and career guidance. He is leading the placement team from the front with Ms. Nandini & Mr. Nitish and building tie-ups with the corporates and bringing opportunities for the students.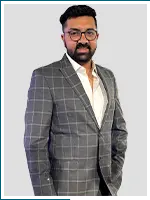 Abhijit Bakale
(CTO & CO-Founder at PyNet Labs)
Mr. Abhijit is the true visionary behind planning the training modules, labs and course material. Like they say, if you have a right guru, you can break boundaries easily. Mr. Abhijit has planned the complete course structure with Mr. Chirag and most of your technical classes will be taken by them only.
Nitish Kumar Sah
(Senior Training Advisor and Placement Co-Ordinator at PyNet Labs)
Mr. Nitish is a core team member at PyNet Labs who has always believed in keeping students first as the motto. For him the priority is students then himself or the company. It is mainly because of him we have kept a 50% Refund on course fees if we are not able to place you. He will be your training advisor and mentor during your journey.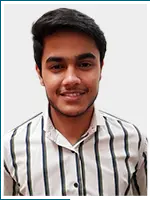 Chirag Dhall
(Senior Trainer for CCNA and CCNP)
Mr. Chirag is a young and dynamic trainer at PyNet Labs. He has been actively involved in training over 300+ students in the past on CCNA and CCNP technologies. He also has good experience with VMware virtualization and he is taking multiple corporate batches for PyNet Labs for CCNA and CCNP. He understands the problems of freshers in CCNA/CCNP very easily and solves them with a unique technique that students fall in love with the technology.
Jatin Verma
(Corporate Trainer at PyNet Labs)
Mr. Jatin, the corporate trainer at PyNet Labs, has delivered 6000+ hours of training and has trained over 1000+ individuals and corporate-sponsored network engineers till date on CCNA and CCNP technologies. He has sound knowledge and training experience of CCNA, CCNP ENCOR, Basics of Network Automation to clients such as Cisco, Colt Technologies, and BSNL. Jatin has a unique training style and ability to collaborate with the mixed crowd of fresher, Network Engineer, Developers, and Analysts in the same batch.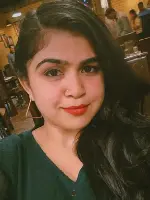 Nandini Tiwari
(Placement Manager at PyNet Labs)
Ms. Nandini has 5+ years of experience as a placement officer and HR with multiple companies and Coca-Cola. She will be the one leading the placement team with Mr. Deepanshu and Mr. Nitish and will be responsible for placing you in the right place at the right package. She will be your first point of contact for any placement or interview-related query. Since all the job openings will go through Nandini, you can be in touch with her for relevant openings.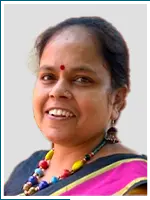 Rinki Sharma
(Communication Skills Trainer)
Ms Rinki , English Teacher since 1999,has over 23 years of experience in the domain. She has taught English to people from rural background and government school in effective ways to enable them face the interview confidently. One-hour class will be taken by her from day 1 of your technical class. Since English cannot be learnt in a day or two, so, we have planned 3 months of training of Spoken English, Interview Preparation and basic Interview Etiquettes for you.
WE HAVE STUDENTS
WORKING IN BELOW COMPANIES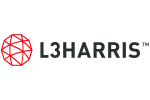 FREQUENTLY ASKED QUESTIONS
So, we at PyNet Labs understand that most of you have already spent your parent's money in your graduation or post-graduation and again asking for INR 75,000 from them for professional training is bit difficult. Our founders have been from similar family backgrounds and understand the value of money. So PyNet Labs' team has decided that we will refund 50% of the fees in case we are not able to place you in a company. However, trust us, we don't want to refund your money so we will get you a job anyhow.
You must have 80% or more attendance in all classes, and take this seriously. So, attend classes and come for learning only. Complete your assignments on time and always be active in the community. Since complete training is online, you need to be available for presentations weekly or once in two weeks whenever our team requires.

You will have unlimited access to labs so practice as much as possible and you should be able to answer the questions asked by your trainer in the ongoing classes. You must apply for jobs when and where advised by the team. If you do not get any job within 6 months of your course completion, then you are entitled for 50% refund.
Make sure you:
Apply for all the jobs that placement team recommends and sit for interviews.
Apply for all the jobs via portals which placement team recommends.
Are open to relocate to multiple locations.
Attend mock interviews and interview preparation sessions.
Yes, you can pay the training fees in two installments.
Yes, you will get an additional 5% fees waiver if you pay in single part.
We have seen various senior engineers are stuck around 5-8 LPA even when they are 5-10 years experienced in the domain. All they need is direction and a good package jump with a decent company. We believe we can help them in getting a right package.
We can help you get a loan from our payment partners at a nominal interest. Or if you show us genuine expenses, salary slips, we at PyNet Labs can also give you an interest free monthly EMI where you can pay INR 12,500 per month for four months
Yes, you will have to spend atleast 5 hours a week in the same to be able to cope up in the interviews and express your technical knowledge better.
You will be the wisest person to join our course right from your final year because we will ensure that you will have a good offer letter in hand before you graduate and you can ask for NOC from college/university to work which is allowed now a days. The three people we helped for Yamaha Motors, one of them is still in final year and had to rush to university for his NOC to work with Yamaha as Network Engineer and he could take exams parallel.
You can opt for 2/3 EMIs by PyNet Labs Team.
We can help you in getting a loan for 12-18 months from our Banking Partners, Loan approval is fast and paperless and will take maximum 4 days to check whether you are eligible for the same or not.
Yes, complete training is 100% Online and your job would also be mostly on the basis of online interviews.
We have multiple time options i.e. Morning, Evening and Afternoon on Weekdays or Weekends both
Yes, we can try to adjust a proportion of your fees with the Job Guarantee Program Fees, which you can check with our team at +91-9821215002
We have multiple students from BA, BCOM, BSC or similar non-engineering or Computer applications background, and everyone with a keen interest in Networking is eligible for this program. However, depending on your first interview with our team before giving you enrollment in our Job Guaranteed Program, we will check whether you are really ready to learn Networking or not.
We have a simple admission criteria; we will check two things in you before giving you a job guarantee:

1. Your attitude towards learning
2. Your past experience or internships or where exactly have you spent your time in previous years.
If we are satisfied that you are ready to put in efforts, then worry not, we are equally excited to help you get a good job in Networking Industry