Cisco SDWAN (Viptela) with UNLIMITED Lab Access
Understanding Cisco Software Defined Networking now with UNLIMITED Lab Access
Get Demo
OVERVIEW
Cisco SD-WAN Viptela training
offers skills to design, deploy, configure, and manage
SD-WAN solutions
to a live network. Through this training, you can learn SD-WAN deployment, how to migrate from legacy WAN to SD-WAN and help your organization build a transport-independent WAN that offers lower cost, higher flexibility, end-to-end security, and optimized user experience.
Instructor-Led-Online (ILO) training on SD-WAN on PyNet Labs covers Cisco's official ENSDWI 300-415 exam content and a few more customized case studies to help learners with SD-WAN deployment on REAL
SD-WAN Labs.
The total
SD-WAN online training
duration will be 40 hours, and each learner will be given
UNLIMITED lab access
to building their SD-WAN lab on our servers from scratch.
Cisco SD-WAN Training Highlights
Instructor-Led-Online (ILO) training by Mr. Abhijit Bakale
Training Duration - 40 Hours
PDF Books and Lab Workbook will be provided
Official course outline by Cisco will be followed and few more customized case studies will be added
UNLIMITED Lab Access for each learner
Learn SD-WAN deployment on real SD-WAN Labs
Lifetime Access to the class recordings
Lifetime Access in private telegram group for doubts and queries
Build your SD-WAN Lab on our servers from SCRATCH
We make sure LABS are available for practice during the class/right after class
PyNet Labs course completion certificate with a unique Certificate ID
Language to be followed in training - English.
Language to be followed for Jokes and fun in between - English.
PREREQUISITE
Before taking SD-WAN course training, you should have the following knowledge:
Good understanding of enterprise network design
Good understanding of Routing protocol operation
2 or more years of industry experience
UPCOMING

BATCH SCHEDULE
BATCH
DETAILS
TIME
Batch 1
Weekdays Batch
(Monday to Thursday)
2nd January to 26th January 2023

8 AM to 11 AM Indian Time
9: 30 PM to 12: 30 AM Eastern Time
2: 30 AM to 5:30 AM UTC/ GMT00
Batch 2
Weekend Batch
(Saturday and Sunday)
21st January to 26th February 2023
5 PM to 8 PM Indian Time
6: 30 AM to 9: 30 AM Eastern Time
11: 30 AM to 2:30 PM UTC/ GMT00
Recently, we introduced our Versa SD-WAN training program. If anyone has already taken SD-WAN Viptela training from PyNet Labs then they can upgrade themselves for Versa SD-WAN Training.
Please check out the
Versa SD-WAN Batches here!
WHAT YOU WILL LEARN
A Network Engineer will gain the following skills through lab-oriented SD-WAN certification training.
SD-WAN introduction and how to Interconnect the SD-WAN Components?
Installing the Enterprise Root CA Server
Performing Initial Configurations on SD-WAN Controllers via CLI
Using Device and Feature Templates
Configuring System & Banner using Template
Configuring Service and OOB Management VPN Templates
Adding VPN Connectivity with Branches (Sites)
Configuring Static, OSPF, BGP Routing using CLI and Templates
Verifying Reachability between Sites using CLI and vManage
Configure TLOC extension for site redundancy
Configuring Traffic Filtering Policies using CLI and Templates
Configuring vEdges with NAT and direct internet access
Configure Service Chaining / Insertion to manipulate traffic
Configure QoS on WAN Edges (Scheduling, Queueing, Shaping, etc.)
Using vManage GUI to explore various monitoring feature
Hub spoke topology using centralized policy
Hub spoke topology using custom control policy and by setting TLOCs
VPN Route Leaking& Multi topology VPN
Dynamic on demand tunnel
Zone base Firewall, IPS, URL filtering
WHY TO CHOOSE
PYNET LABS FOR SDWAN TRAINING

24X7 Labs to practice

Lifetime Access to training recordings

Placement Assistance after training completion

Instructor-Led Live Training

Flexible Batch Timings

After training Support on private telegram group

Practice on Unlocked topology & don't limit your learning

Training from CTO & Co-Founder at PyNet Labs Mr. Abhijit Bakale

Weekday & Weekend batches
GET PLACEMENT ASSISTANCE
Placement assistance by PyNet Labs is for our existing students who took training from us and are looking for better career opportunities. We will guide you through resume writing, applying for unlimited job interviews, and keep you updated about infinite job openings via our
official Telegram Channel
.
CISCO SD-WAN TOPOLOGY TO BE USED IN SD-WAN ONLINE TRAINING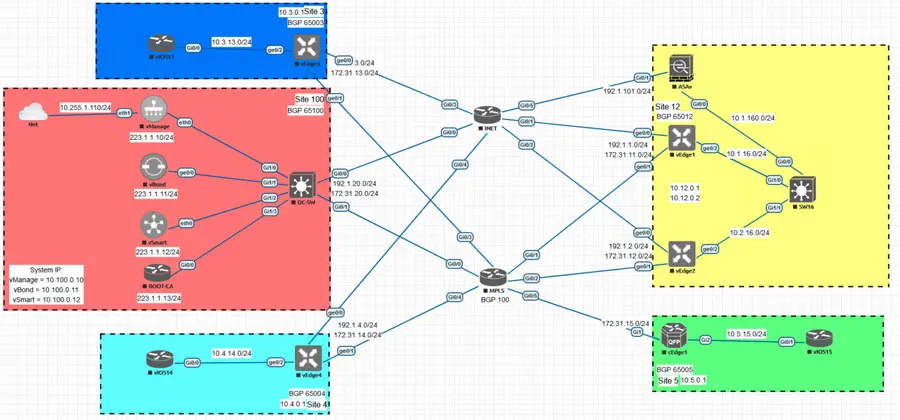 Devices Used In Topology
vManage - 1
vSmart - 1
vBond - 1
vEdge - 4
cEdge - 1
ASAv - 1
Windows7
Management PC - 1
ISP Transport - 2
Cisco Viptela SD-WAN Lab Rental
If you are looking for SD-WAN labs on rent at an affordable price, reserve your labs at PyNet Labs for 1 week to 8 weeks options.
CLIENTS WHOM PYNET LABS HAS DELIVERED THE TRAINING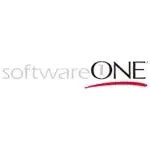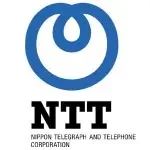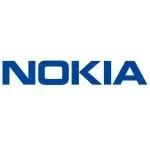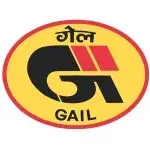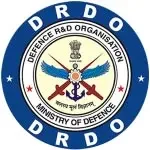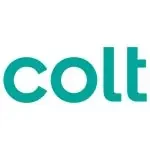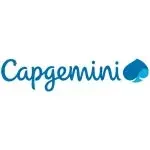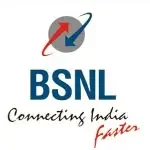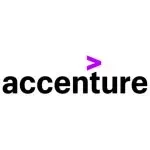 Students Review
"Excellent tutor and teaching method. Highly recommend."

"Class was really interactive and content was good . Overall a really good experience All topics are nicely explained."

PyNet labs is the best place to learn new technologies. For better reach in technologies as well as to be feasible in our career growth I recommend PyNet labs. Special thanks to Abhijit and Deepanshu who are there to guide us and help us in each and every part.

I have completed my SDWAN course from PyNet Labs and it was really a great journey, it helped me lot to learn about overlay network. I cleared multiple interviews after completion of SDWAN course as its in demand and future of networking.

It was great learning for me. Abhijit is very helpful & skillful trainer.

I took SD-WAN training from PyNet and I would really like to thank PyNet & Abhijit (Trainer). Abhijit is very knowledgeable and he is very supportive. I would also recommend others for this training.

PyNet introduced me to labs. They are consistent, precise and straight on point. If you haven't tried them, you have missed a lot. Mr Abhijit, Deepansha, Nitish and the rest of the team, continue with that excellent work you are doing. You are the best among the best.

I would like to thanks the complete team of PyNet Labs (Mr. Deepanshu, Mr. Nitish & Mr. Abhijit). It was a great & useful learning on SD-WAN. The trainer Mr. Abhijit Bakale was incredibly knowledgeable & supportive. There way of teaching was very effective. I would definitely recommend this my co-workers as well as my friends.

Hi All, I attended online SD-WAN Training from PyNet Labs and this is awesome. Even a person without having SD-WAN knowledge can easily Implement SD-WAN solution after this training. Labs are very effective and it is step by step procedure with clear explanation. We will be working on SDWAN in real time, but some concepts may not clear. But here u will come to know very basic and this is added value for Network engineer. Thank you, complete team!!!

The trainer and the management at PyNet labs are awesome..... You get assistance even after your batch is over.... You can reach out to them for your doubts any time. Highly recommended!

I will enroll again. I am completely confident configuring SDWAN fabrics. Nice lab environment and experiences.

Abhijit unleash all the concepts to get Devnet associate exam. I am glad that I took this course from PyNet. Looking to connect to PyNet soon for Cisco DEVCOR.

Awesome trainer with up to date content. This really helped me to kick start my automation journey. Python baba ki jai.
Meet Your Trainer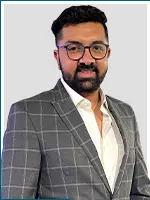 (CTO & CO-Founder at PyNet Labs)
Abhijit has delivered 12000+ hours of training internationally in past 10 years.
Abhijit has delivered trainings and consulted for various SD-WAN, ACI, Nexus projects for companies like HCL, Cognizant, PepsiCo, Colt, Cisco. Abhijit has been very actively working on technologies like OSPF, EIGRP, BGP, MPLS, Nexus, DevNet, ACI and many more.
Abhijit has also consulted on various SDN solutions for Indian defence clients as well. His student base ranges from Global Offshore Clients, Defense Institutions, International Government Organizations, Top Private Universities, Air Traffic controllers, Networking Professionals working in core production and Engineering students from around the globe.
His Certifications:
Cisco Implementing and Operating Cisco Enterprise Network Core ENCOR 350- 410
Developing Applications using Cisco Core Platforms and APIs DEVCOR 350-901
Cisco ENSDWI - SD-WAN - 300-415
Cisco Implementing Automation for Cisco Enterprise Solutions (ENAUI) ENAUTO 300-435
Cisco DevNet Associate - Developer Certification DEVASC 200-901
Juniper Automation and DevOps, Associate (JNCIA-DevOps) JN0-221
Juniper Cloud Associate (JNCIA-Cloud) JN0-211
Cisco Certified Network Associate CCNA 200-301
FREQUENTLY ASKED QUESTIONS
As a fresher, we recommend you to first go with CCNA, CCNP and have some hands-on experience with enterprise networking say for atleast 2 years and then go for SD-WAN training or experience if you really want to get a meaning out of this training.

However, if you are directly preparing for CCIE Enterprise as a fresher then you can go for SD-WAN training after your CCNA and CCNP Enterprise training.

Although, we really do not recommend freshers to take CCIE Trainings directly, like Cisco does not recommend the same too. It's good to have CCNA CCNP Training and then go for a job and then plan for SD WAN Training or CCIE Enteprise training.
Currently we are offering SD WAN Training online via Microsoft Teams. You do not need to have a MS Teams account, you can directly join us with a guest account. All your labs will also be available via Remote Desktop (RDP) and you can access it from anywhere across world. We have 150+ Cisco Viptela SD-WAN Labs Available for our students and for people who need it for renting
Trainer for this SD-WAN training is our Co-Founder and CTO Mr. Abhijit Bakale, he has 10+ years of experience as a Corporate Trainer and Consultant for various projects across world. In SD-WAN specially he has delivered over 40+ batches for 600+ Experienced Network Engineers via Corporate/Public trainings for employees of companies like HCL, Cognizant, PepsiCo, Capgemini, Cisco, SoftwareOne, Accenture, AT&T, Airtel, British Telecom, Orange Business, NTT Data, TataTeleservices, Spectra & and many more Indian and International Companies which are working on SD-WAN Solutions. These batches include people from L2, L3 and Solution Architect level who have been masters in their own domain but new to SD-WAN or have basic understanding of SD-WAN technology.
If you miss any live session with Abhijit, we will make sure you have a recording available for the same, but in case you are about to miss the whole course due to shift change or any personal family reasons, you can inform our team and we will block your lab access at that time and activate it when you are back and help you sit in the ongoing batch at that time.
Will I get Cisco ENSDWI 300-415 (SD-WAN) study material from PyNet Labs?
If you are using our labs which is complimentary with the training, then all you need is a 4 GB RAM to access our servers.

But, if you want to get the Viptela SD-WAN lab setup in your own system and do not want to use our labs, we can help you with that at an additional charge and all you need is a 48 GB or more RAM and i9 or better processor.
Yes, if you have in depth understanding of Routing and Switching protocols and have a basic understanding of MPLS also then it is more than enough. We will start SD-WAN from basics and take it to higher levels.
Yes, every individual student will get the Cisco SD-WAN Lab Access.

Unlimited lab access means your labs will be ON for 60 Days 24X7 and you can access anytime from anywhere.
Oh yes, you can create your own topology on our servers as well if you want to play around a bit.
You can ask for extension of the labs at a nominal price.
If you want to get the Viptela SD-WAN lab setup in your own system and do not want to use our labs, we can help you with that at an additional charge and all you need is a 48 GB or more RAM and i9 or better processor.
Yes, you will get a course completion certificate, although as we always say, course completion certificates does not matter much in India, its all about your knowledge.
You can speak to our training advisor at +91-9821215002 and you can pay the training fees and block your seat.
Yes, you can discuss the same with your SD WAN training advisor at PyNet Labs and ask for a 5% further discount.
Yes, we have a dedicated team helping everyone in getting good jobs as well as we have a dedicated telegram channel only for Network Engineers and job openings for Fresher & Experienced Network Engineers.
Yes, you can access the recordings of your class and it will be available for lifetime.

Yes, you will get the lab guide for the SD-WAN Training

In Weekdays batch we try to keep a maximum of 12 participants and in weekends batch we try to keep a maximum of 15 participants.

Yes, of-course you can take. You can ask for any 2 previous SD WAN batch recordings and ask for lab access.