PyNet Labs
PyNet Labs Webinar Series #210
TOPIC FOR THIS WEEK:

Spanning Tree Protocol (STP) and its Types.
Main Focus
Real Time Scenerios and Case Studies
OBJECTIVE OF THE WEBINAR
To discuss,
- How does STP work?
- Types of STP
- The STP Port States
- STP Interview Q&As
- How to answer STP Questions in exams?
PRE-REQUISITE BEFORE ATTENDING THIS WEBINAR
Basic Networking Knowledge
16th
September 2022, Friday
7:00 PM
INDIAN STANDARD TIME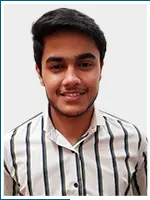 Subject Matter Expert for this Webinar will be Mr Chirag Dhall - CCNA and CCNP Expert Trainer at PyNet Labs Private Limited