15 OSINT (Open-source Intelligence) Tools for Penetration Testing
Last Updated :
November 9, 2022

We live in a digital world where everything is online, and that's where you have to find relevant information about everything. This information can be easily gathered using OSINT tools as the internet world is vast, but it is impossible to find the information you are looking for every time. Does that mean that the information is not available on the internet?
No, maybe your desired result is not there, but still, there is a lot of information, and that's where OSINT tools come in handy. In this blog, we will learn about the top 15 OSINT tools, but first, we need to understand what is OSINT to get a better understanding of the tools.
There was a time when only materialistic things had value, but times have changed, and a non-materialistic thing, information, has become the most important thing in the world.
Now, even things like diamonds, gold, etc., don't have any value compared to information. These 15 OSINT tools come in handy to dig up all the information available on all internet resources.
Here is the top 15 OSINT tools list -
ExploitDB
Censys
Shodan
Hunter
ZoomEye
DorkSearch
Intelligence X
AlienVault
Wigle
LeakIX
Subfinder
Amass
sublist3r
Maltego
Sherlock
You can check out detailed information about these OSINT tools below. First, let's understand OSINT.
What is OSINT?
OSINT means Open-Source Intelligence. It helps a person or entity derive information from public sources like social media, surface, deep web, dark web, etc. The open-source part of the term OSINT indicates that no illegal or goofy tactics are needed to obtain this information.
This information can be about an individual, any business, a business owner, a business network, a nation, or anything relevant. This information is freely available online from resources such as blogs, social media, SERP results, or other digital assets.
Why do you need OSINT?
OSINT is very important nowadays as Cyber Crimes are at their peak, and the information is often leaked publicly. It is not only the Information from breaches but also information mistakenly kept publicly by the site owner that can be found.
OSINT tools help in keeping tabs on the information chaos that can happen. It helps in the following:
Penetration Testing
Breach Detection
Ethical Hacking
Chatter Monitoring
With the help of the right OSINT tool, an enterprise can evaluate all the information threats and take appropriate actions to stop any information chaos.
Now that you got an excellent overview of OSINT. It is time to move to learn more about the top 15 OSINT tools in our list.
Top OSINT Tools for Penetration testing
Here are the top 15 OSINT Tools in our list:
ExploitDB
ExploitDB is a tool used to search exploits from exploit databases. It is an excellent tool for finding potential weaknesses in your network and keeping current with assaults taking place on other networks. We can gain more knowledge about hacker techniques and improve our own security as a result, thanks to this archive. 
Censys
Censys.io (www.censys.io) is a web-based search platform used to evaluate the attack surface of Internet-connected devices. Not only can the tool be used to identify Internet-connected assets and Internet of Things/Industrial Internet of Things (IoT/IIoT), but it can also be used to identify Internet-connected industrial control systems and platforms.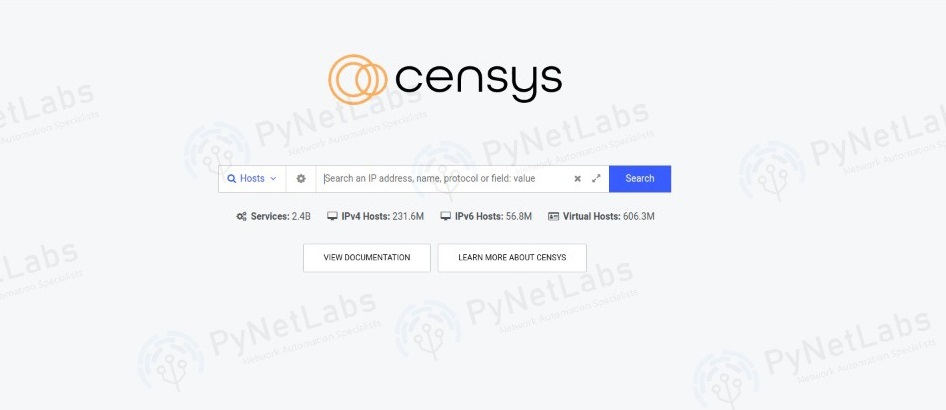 Using the Censys platform, information security professionals may find, track, and examine devices that are connected to the Internet.
Shodan
Shodan stands for Sentient Hyper-Optimised Data Access Network. It is a search engine that maps and collects data about internet-connected devices and systems. Shodan is also known as a search engine for the internet of things (IoT).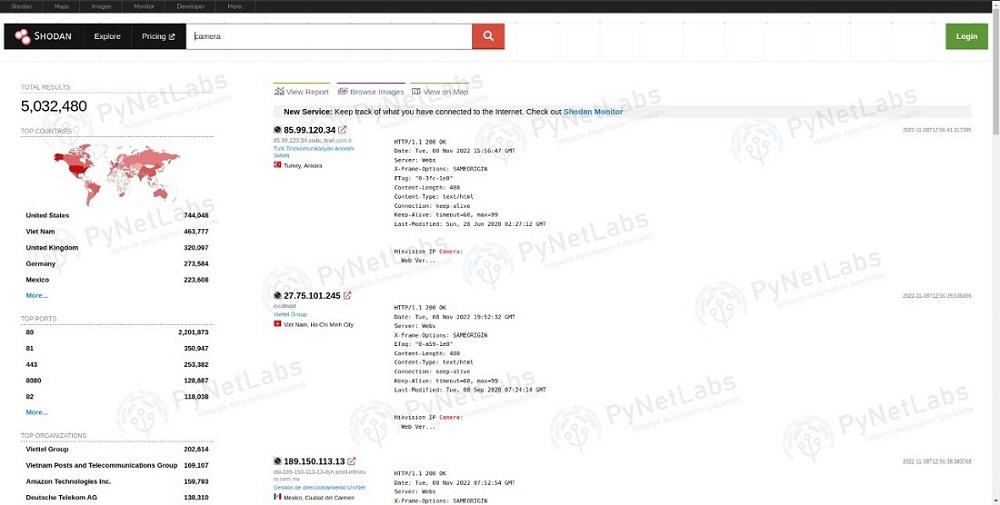 It is among the most used tools in this list as it provides results that make more sense to security professionals. The major function of this open-source program is to assist the security analyst in locating the target and testing it for various flaws, passwords, services, ports, and other things.
Hunter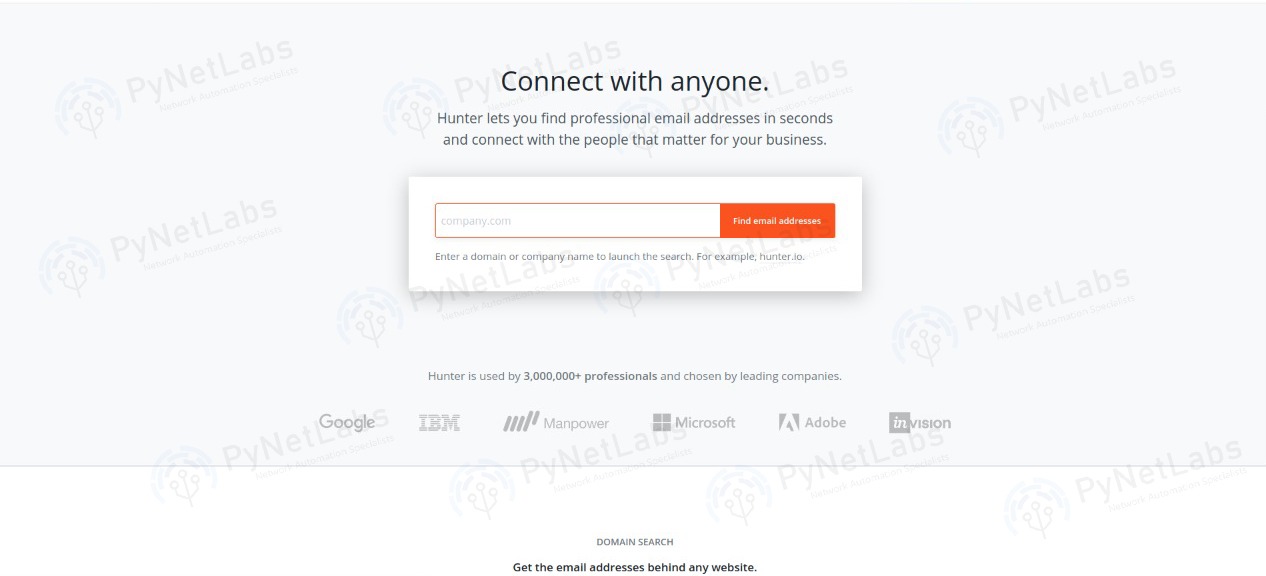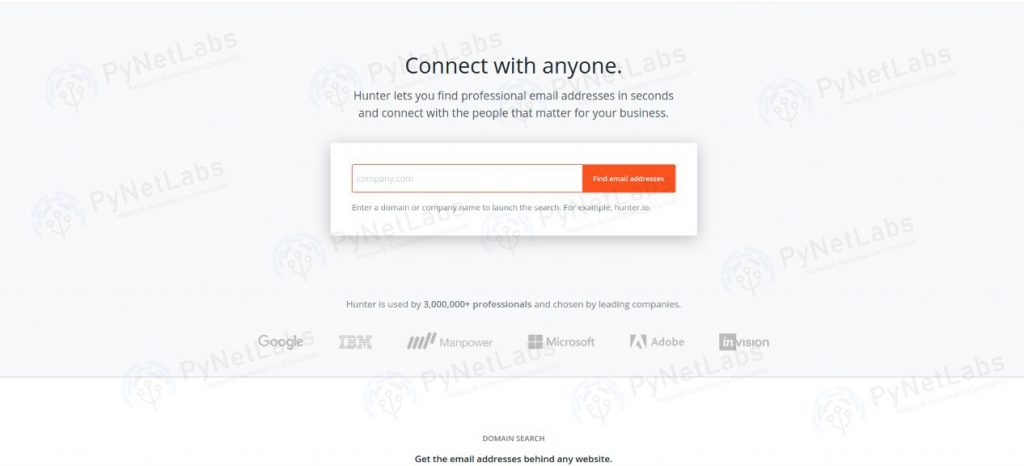 With Hunter, you can quickly locate business email addresses and connect with important contacts to your company. This tool collects emails as you browse websites without the hassle of finding them or copying and pasting them.
ZoomEye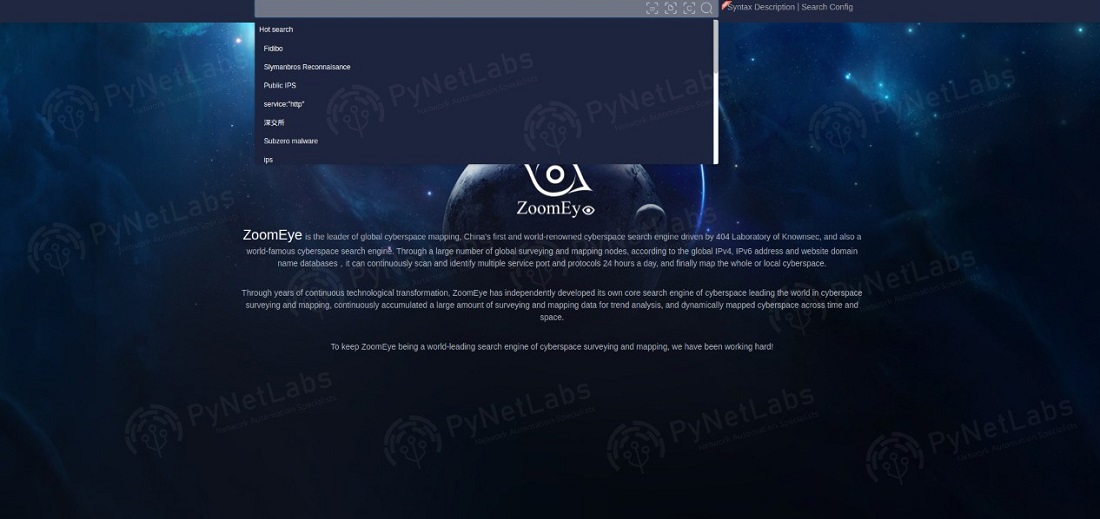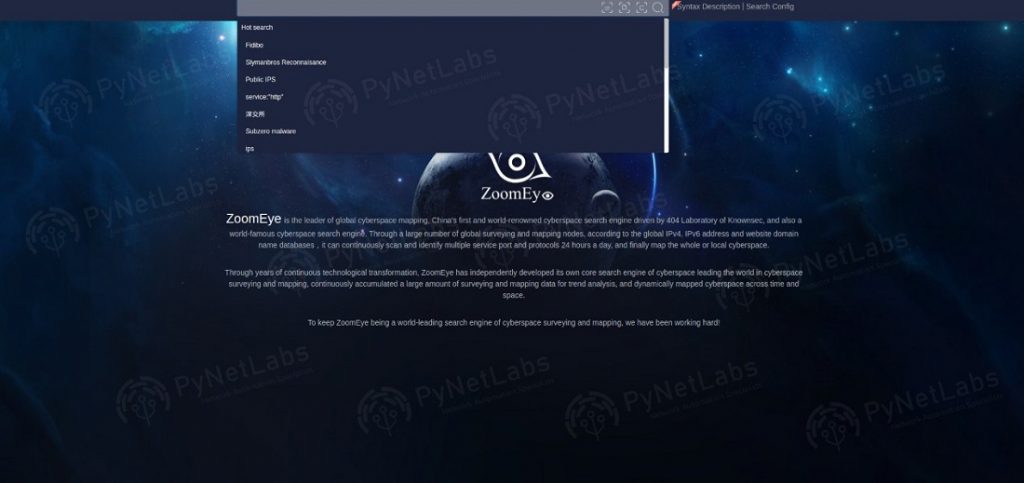 ZoomEye is the global cyberspace mapping leader, China's first and world-renowned cyberspace search engine powered by the 404 Laboratory of Knownsec, and a world-renowned cyberspace search engine.
DorkSearch
A Google dork query, also known as a custom query, is a search string or custom query that uses advanced search operators to find information that is not readily available on a website.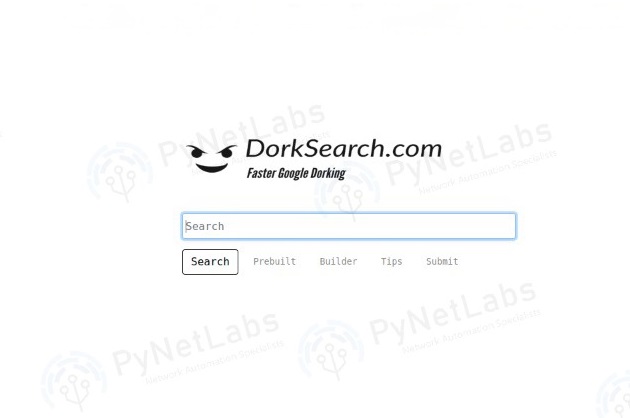 This query-based open-source intelligence tool was primarily designed and built to assist users in accurately and efficiently targeting the index or search results. Over the years, investigators have found ways to reverse engineer search engines such as Google to find the information they need, which is also known as Google Dorking.
Pros:
Free to use
Simplicity
Provides specific and limited results
Cons:
Privacy Issues
Not completely legal
Intelligence X
Intelligence X is a data archive and search engine. Search for Tor, I2P, data leaks, and the public web using email, domain, IP, CIDR, Bitcoin address, and other parameters.


Intelligence X does not make any distinctions when it comes to maintaining data sets, regardless of how contentious they may be. This information is very beneficial to political analysts, security professionals, news reporters, etc.
AlienVault
It is the First Truly Open Threat Intelligence Community in the World. It will provide you with FREE access to over 20 million threat indicators added every day.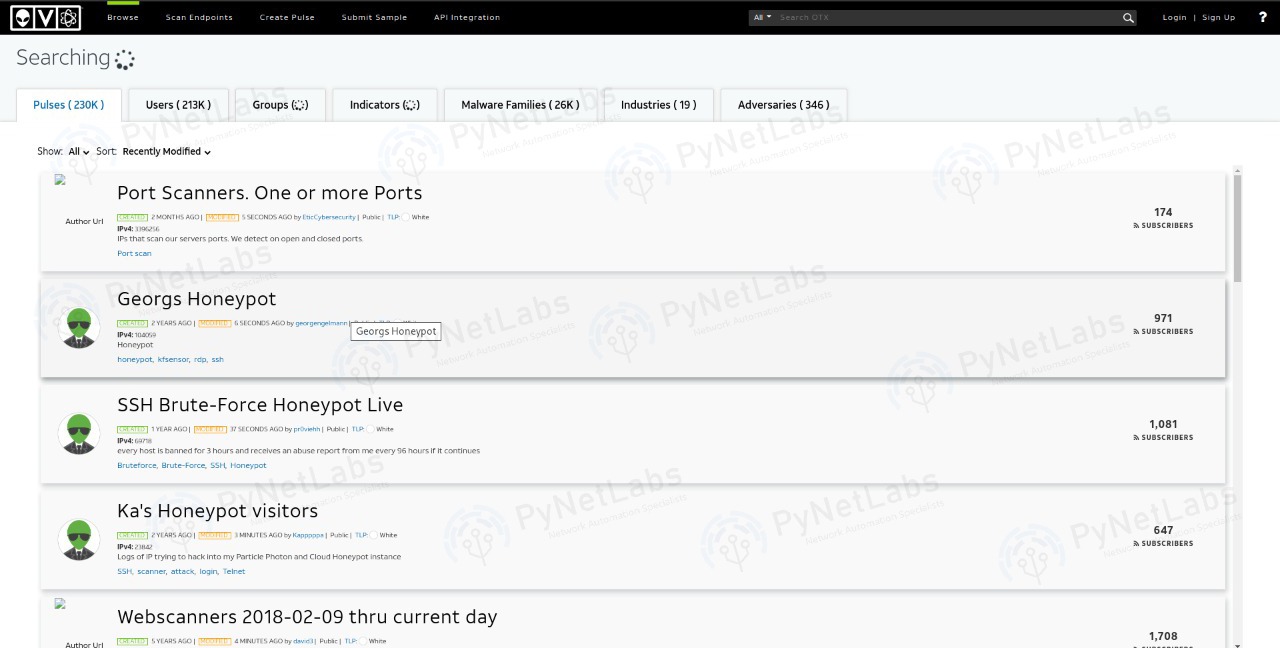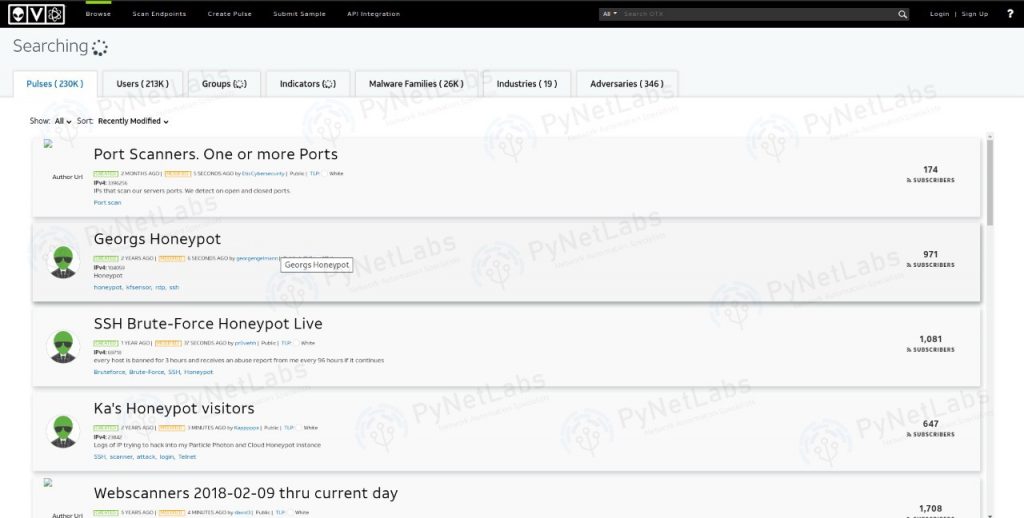 As a result, the entire community is more secure since it enables private businesses, independent security researchers, and governmental organizations to freely interact and exchange the most recent knowledge on new threats, attack strategies, and malicious actors.
Wigle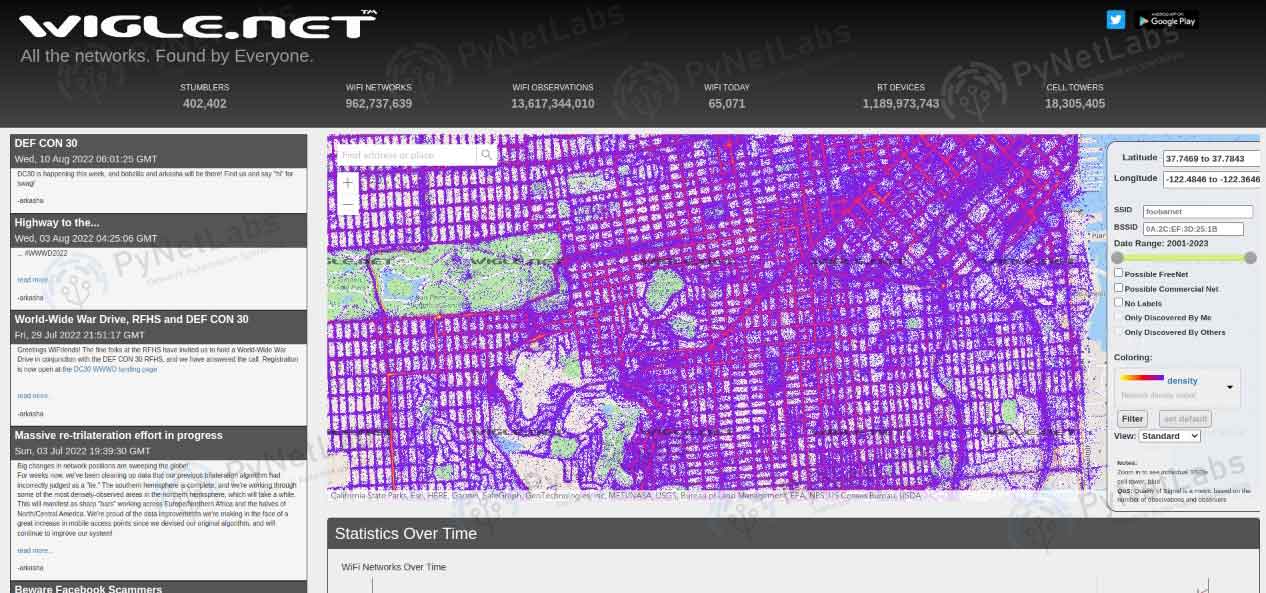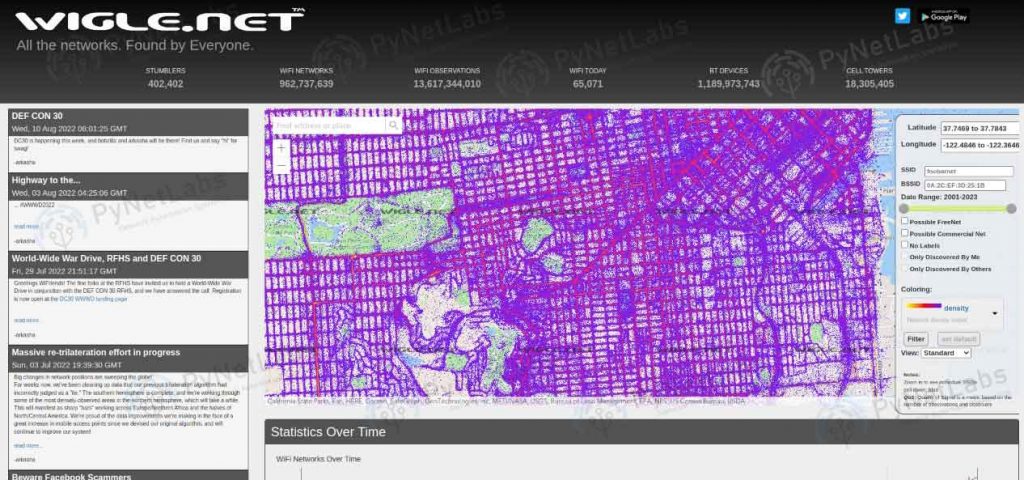 The Wireless Geographic Logging Engine is referred to as WiGLE, and its website address is https://wigle.net. The geographical locations of hundreds of millions of wireless access points are mapped out using WiGLE, which is effectively a global database.
LeakIX
LeakIX is the first platform to integrate both an open reporting platform linked to the results and a search engine indexing public information.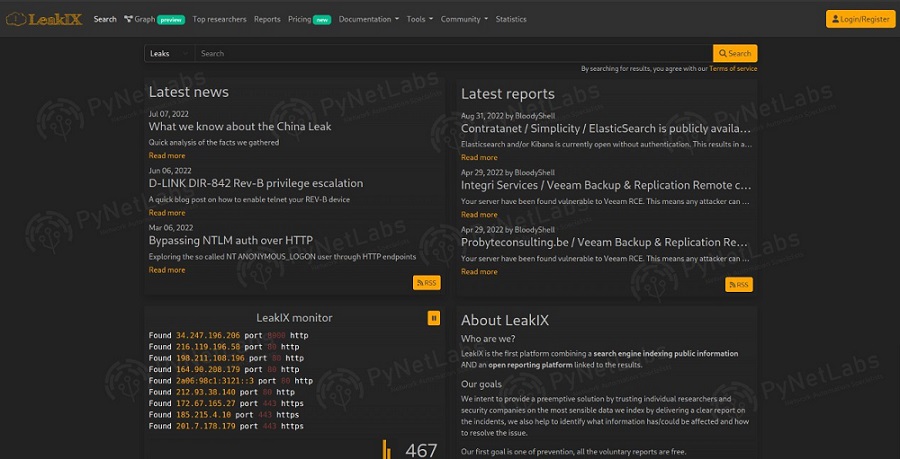 This platform is very similar to Shadon regarding the queries used and display, but some things set them apart. The first is that LeakIX provides insights into compromised devices, servers, and database schemes.
Subfinder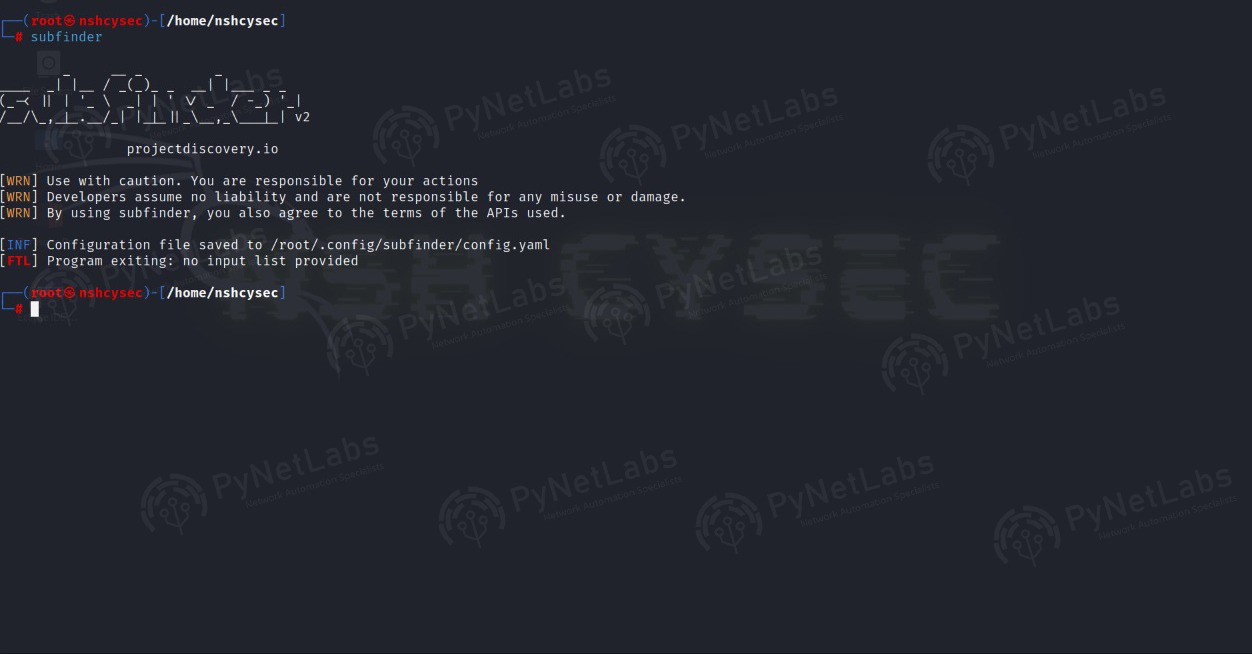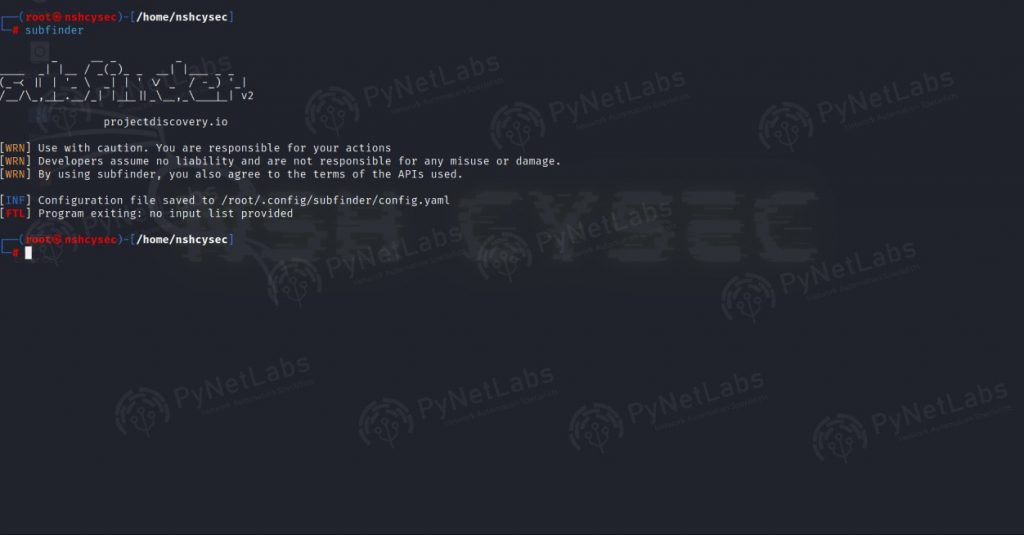 Subfinder is a subdomain discovery tool that uses passive online sources to find valid subdomains for websites. It has a straightforward modular architecture that is optimized for speed. Subfinder is designed to do only one thing - passive subdomain enumeration - and it does it very well.
Amass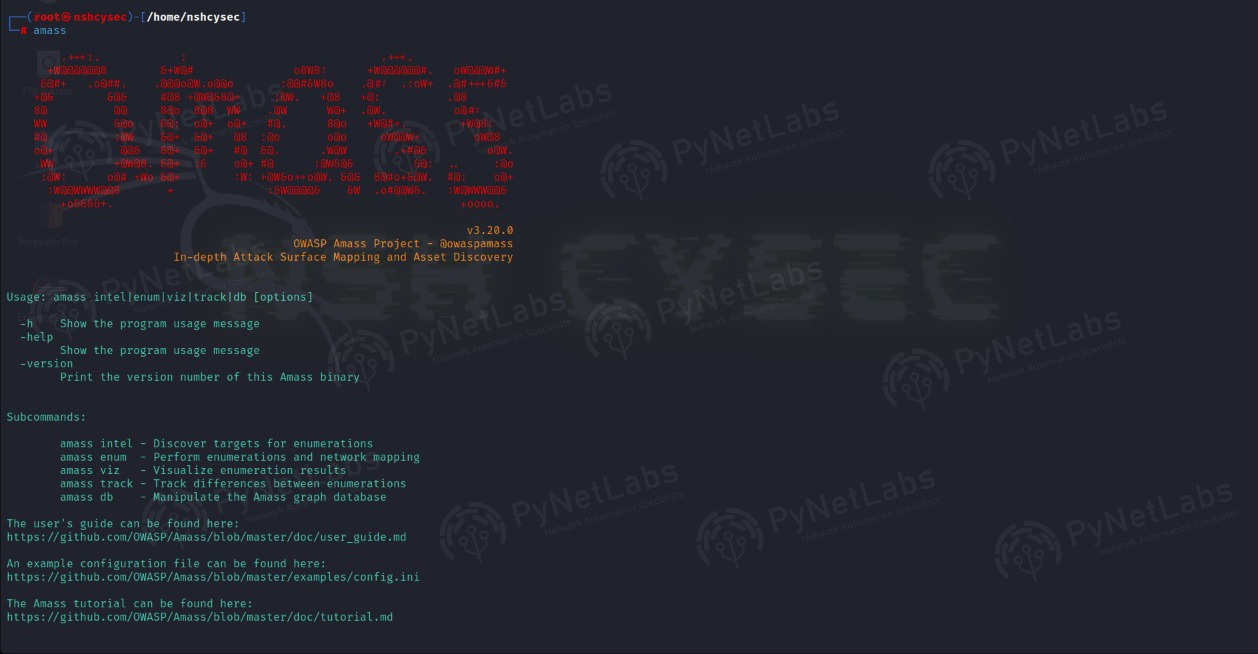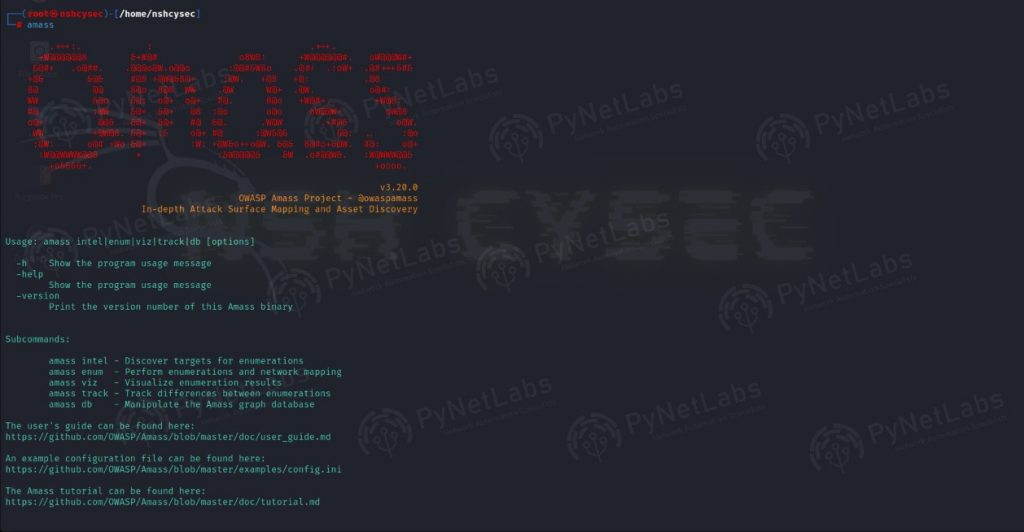 This package includes a tool to assist information security professionals with network mapping of attack surfaces and external assets.
sublist3r
This package includes a Python utility made to list website subdomains using OSINT. It aids bug hunters and penetration testers in gathering subdomains for the site they are focusing on.
These are the top 13 OSINT tools. We have additionally mentioned two OSINT tools for social media. These tools are used to gather information from social media platforms in a bid to comprehend potential threats against your organization, get leads, and automate daily tasks.
OSINT Tools for social media
Maltego
Maltego is a forensics and intelligence application that is open source. It will provide you with timely mining and information gathering, as well as representation of this information in an easy-to-understand format.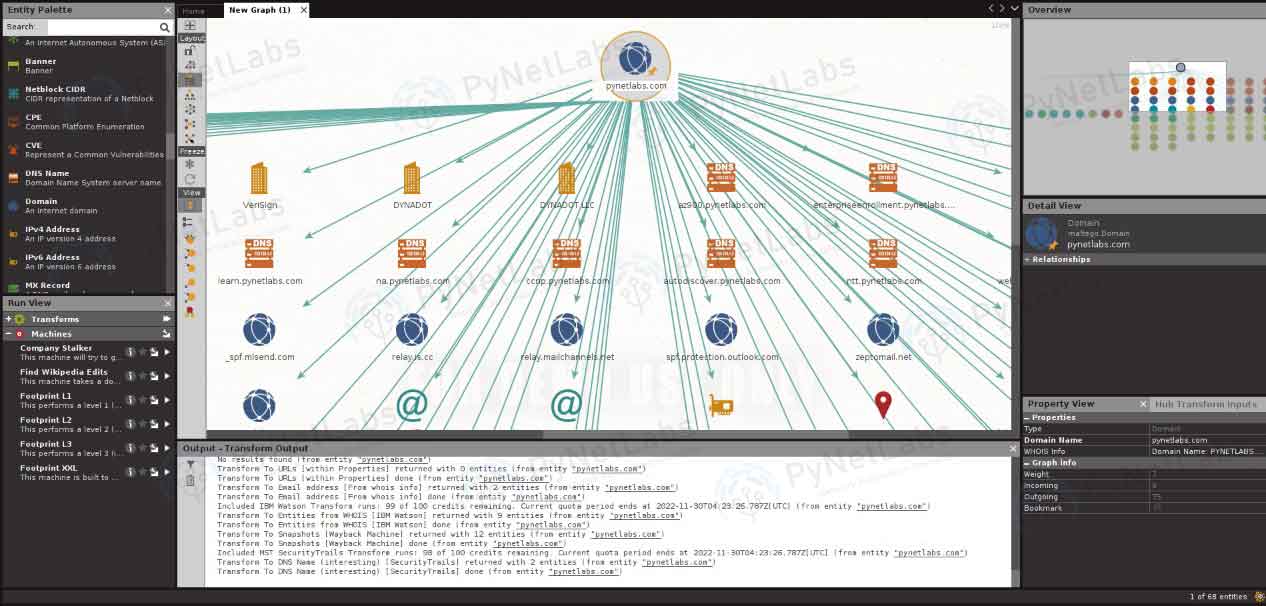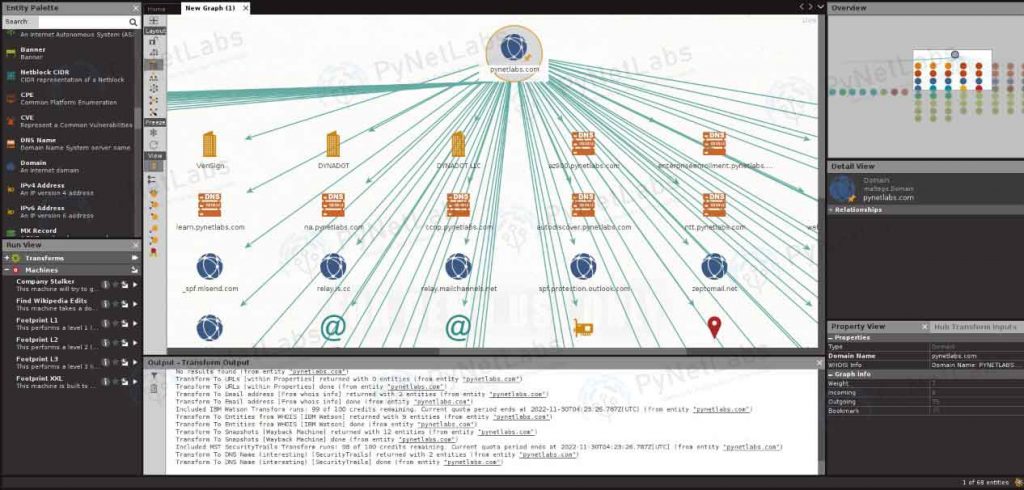 It is an in-built tool in Kali Linux, designed and developed by Paterva. With the aid of multiple built-in transforms, this open-source intelligence tool is primarily used to conduct a significant exploration against a variety of targets.
Sherlock
DfR Solutions' Sherlock Automated Design Analysis is a software tool for analyzing, grading, and certifying the expected reliability of products at the circuit card assembly level.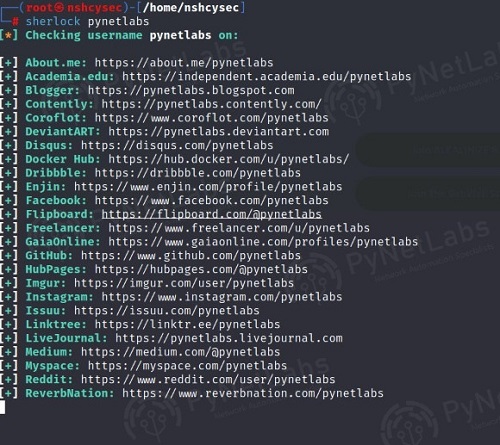 This tool can be used to find usernames across social media platforms. It is an open-source python product and is easily available on GitHub.
With this, we finish our list of the top 15 OSINT tools. We hope you liked the information provided. You can learn about these tools in-depth in our Cyber security training program. For more details on courses, you can go to the menu bar and select from the "All Courses Menu" or you can follow this link: https://linktr.ee/pynet_labs
OSINT Tools FAQs
Question - What is OSINT tool?
OSINT stands for Open-source Intelligence. OSINT are tools that are used to gather information from public sources like social media, surface, deep web, dark web, etc. The open-source part of the term OSINT indicates that no illegal or goofy tactics are needed to obtain this information.
Question - Is OSINT free to use?
Most of the tools linked with OSINT are open-sourced and free to use. However, there are some tools too that require monthly or annual subscription fees.
Question - What are some examples of tools that can be used for OSINT?
Some of the most commonly used and best examples of OSINT tools are:
Maltego
Subfinder
Shodan
DorkSearch or Google Dork
Wigle
Question - Are OSINT tools Legal?
Despite the fact that these tools are often used by hackers who are looking for a way to launch an illegal attack or steal information, the OSINT tools are totally legal to use. These tools are designed to help you research the potential information that can save you from attackers or hackers.