A Guide to Cisco Certification Updates
Last Updated :
January 21, 2023

Recently, Cisco unveiled a new certification roadmap that would be reviewed on a rotating schedule. Cisco has instituted a new exam review system in which they will analyse and update Official Cert Guides and other certification titles yearly. So, in this blog we will take a look at all the Cisco Certification Updates.
Cisco updates its exams to ensure that the certification program stays updated with the latest technology and industry trends. Additionally, updating the exams helps to maintain the integrity and value of the Cisco certifications by ensuring that certified individuals have the most current knowledge and skills.
Cisco Certification Updates
The exam review process is laid out in detail in Cisco's roadmap:
To ensure that tests reflect the most up-to-date Cisco technologies, Cisco reviews each technology on the same quarterly timetable each year.

Cisco typically announces revisions to the blueprint, updates test subjects, and releases notes three to six months in advance.

Cisco Press has announced future Official Cert Guide and test preparation product updates.

Test updates are published by Cisco 3 to 6 months following the first publication of the exam blueprint.

If necessary, Cisco Press will publish a new version of the Official Cert Guide and related study materials soon after Cisco releases revised certification exams.
Orange - Review certification exams
Green - Announce blueprint changes
Blue - Publish updated exam

It's worth noting that in the above picture, all the update cycles mentions in the Cisco roadmap calendar. Here Q1, Q2, Q3, and Q4 are used to refer to the four quarters of a year.
Q1 refers to the first quarter of the year, typically including August, September, and October.
Q2 refers to the second quarter of the year, typically consisting of November, December, and January.
Q3 refers to the third quarter of the year, typically including the months of February, March, and April.
Q4 refers to the fourth quarter of the year, which typically consists of May, June, and July.
Note: Dot releases are the term used for minor updates. A minor revision of a blueprint is one in which the number of changes is less than 20%, as in versions 2.1 and 2.2 (dot releases), whereas a major revision is one in which the number of changes is more than 20%, as in version 3.0.
Upcoming Exam Changes with exam topics -
Upcoming Exam Changes with exam topics are as follows:
Cisco regularly updates its course offerings and certifications, which can result in some courses and certifications being retired. If an individual holds a retired certification, it is still considered valid, and they can still list it on their resume or CV.
However, they will not be able to retake the exam or renew the certification. Suppose an individual is currently studying for a retired certification. In that case, they should be able to complete the certification before it is retired. Still, it is essential to know the retirement date to take advantage of the opportunity. Apart from the above update, some of the courses retire too. These are:
Even if a particular certification or course is no longer offered, the knowledge and skills learned from it may still be valuable and transferable to other areas, and the person may be able to use them in their current job or a job they will get in the future.
Some of the updates to the Cisco Certification courses have yet to be announced, and the exam topics for some of the courses still need to be made public. These are: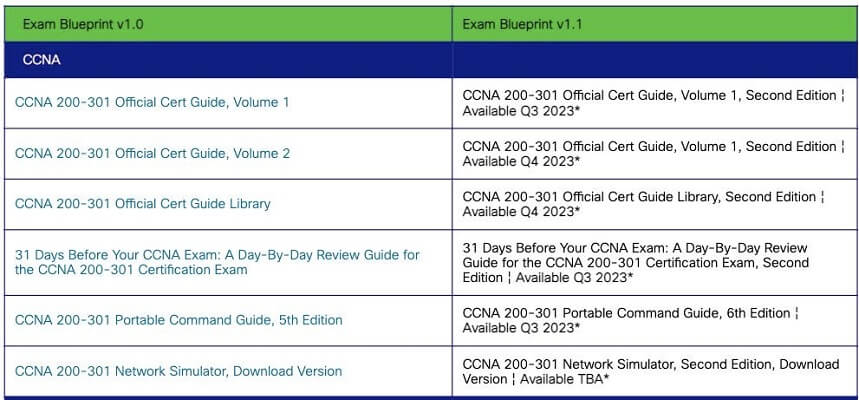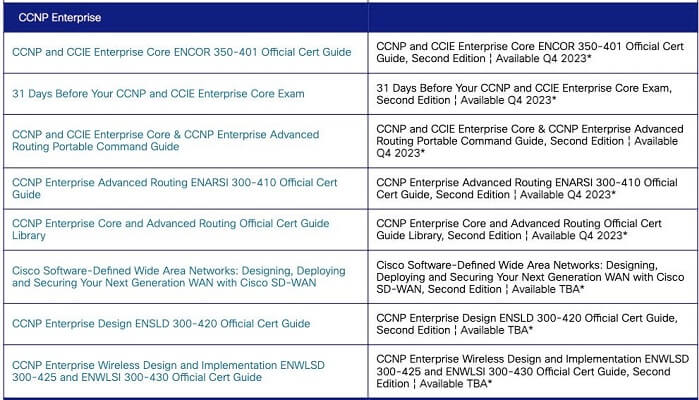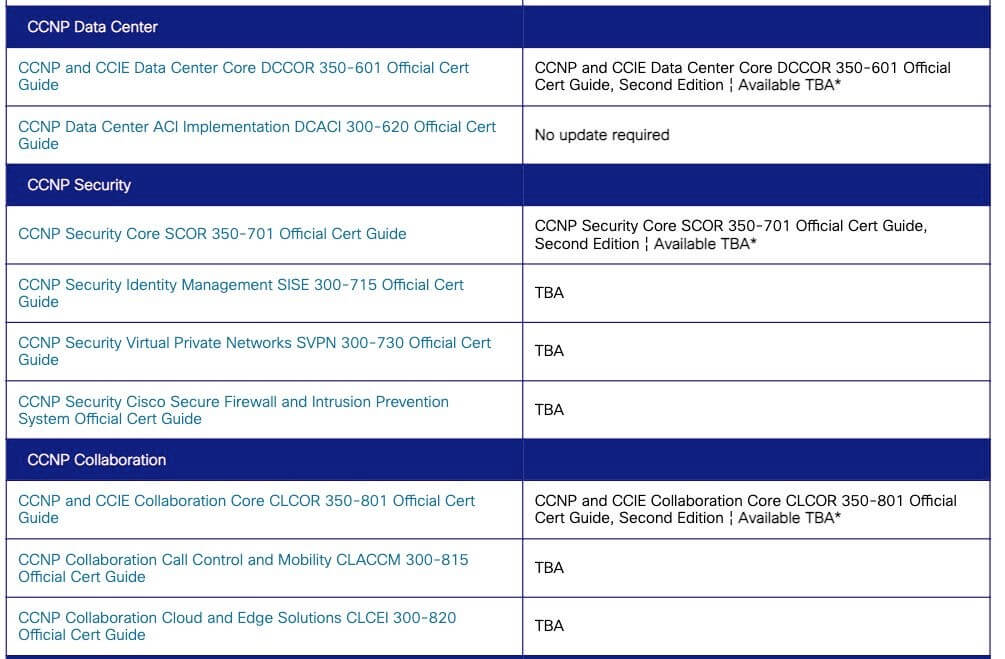 Conclusion -
It is always good to keep an eye on Cisco's website or to check with the Cisco Learning Partner, such as PyNet Labs, for the latest updates on the course and certification retirement dates. This will help the person keep their knowledge and skills up-to-date so they can take advantage of new opportunities in their field. PyNet Labs has provided you with a summary of the updates to the Cisco roadmap via this blog, which will help you make an informed decision when selecting courses.