What is Cisco Packet Tracer, how to download, install and use it?
Last Updated :
January 13, 2022

What is Cisco Packet Tracer?
Cisco Packet Tracer is a powerful network simulation and visualization tool by Cisco to practice networking, IoT, and cybersecurity skills. The virtual learning environment comes in handy to learn courses, professional training, work planning, and so on.
As the name says, this software is built by Cisco and can be used to practice Networking related labs virtually. Packet tracer is an excellent tool for having hands-on experience on devices like Cisco Routers, Switches, HUB, and end devices like PC, Laptop, Server, and many more.
Students or working professionals who look forward to getting CCNA certification or study networking should definitely look into this amazing software.
Freshers, who are new to networking can follow the steps in this article and learn how to download, install and use Cisco Packet Tracer.
So, let's start with installing the Cisco Packet Tracer first.
Cisco Packet Tracer Download?
You can download the Cisco Packet Tracer tool directly from Cisco's official website Cisco Networking Academy. Click here to visit the page for Cisco Packet Tracer free download. There, you'll see an option to Sign Up for the Introduction to Packet Tracer English course. Click sign up and fill in details to enroll in the course.
If you already have an account, log in to the account and enroll in the course; else, use the steps shown below to create the account and get registered.
Click Next Account Details and fill up the rest of the details required to proceed, as shown below.
Click on Create Account, and you'll see a confirmation dialog box saying you're successfully enrolled in the course.
You'll receive an activation email from Cisco, which you can use to set the credentials for your NetAcad account. After logging into your account, you'll see the list of courses in which you're enrolled, and it should include Introduction to Packet Tracer English.
The next step is to click on the Resources tab and select the option of Download Packet Tracer.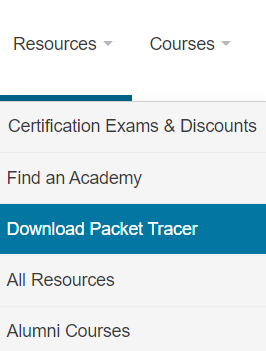 On the next page, you'll see the options to download the setup according to the Operating System of your device.
Choose the option according to your device specification and download the Cisco packet tracer.
Cisco Packet Tracer Install
After the download is complete open the setup and install the Cisco Packet tracer on your device. After opening the Packet Tracer, you'll see a window shown below.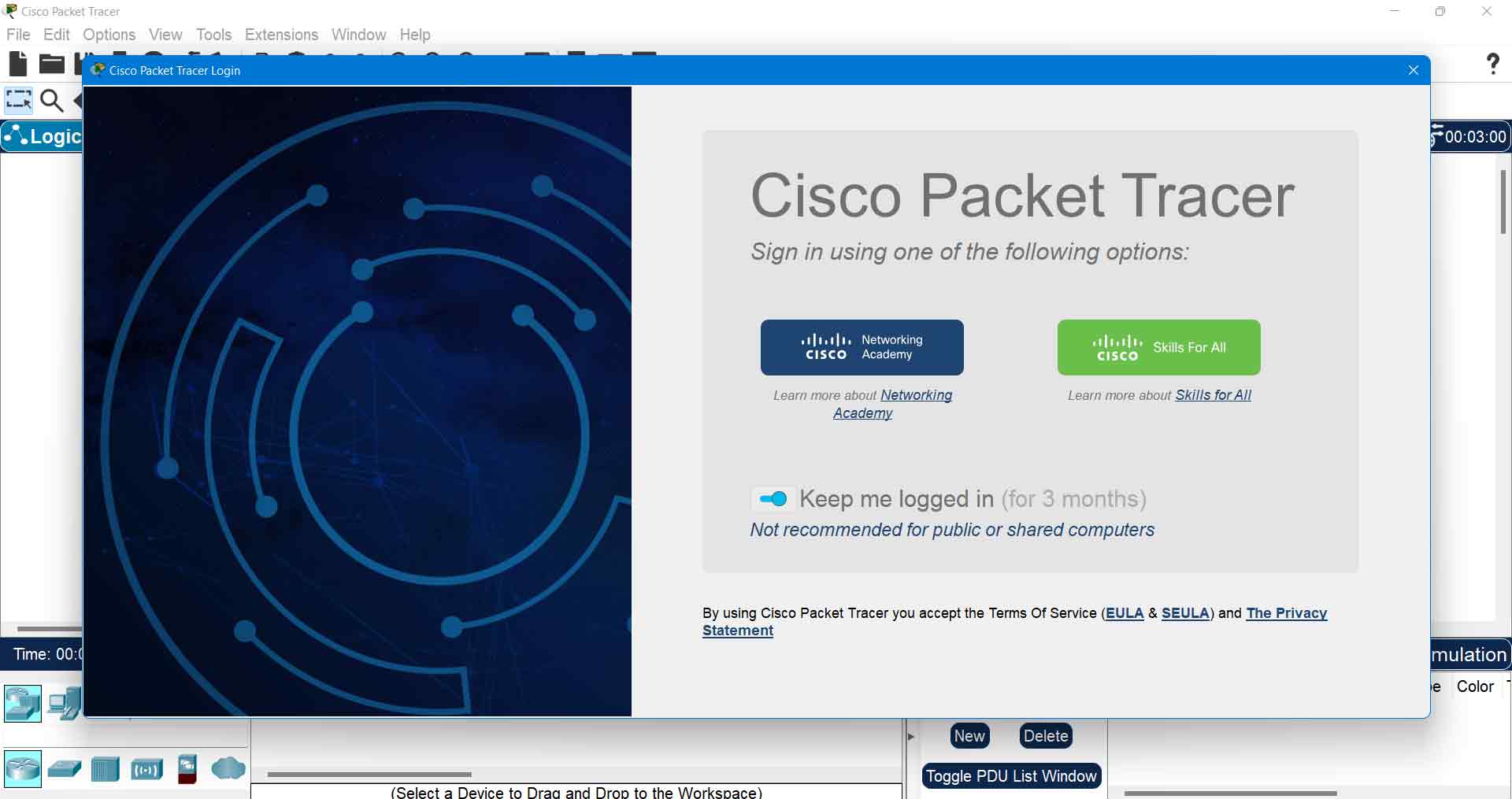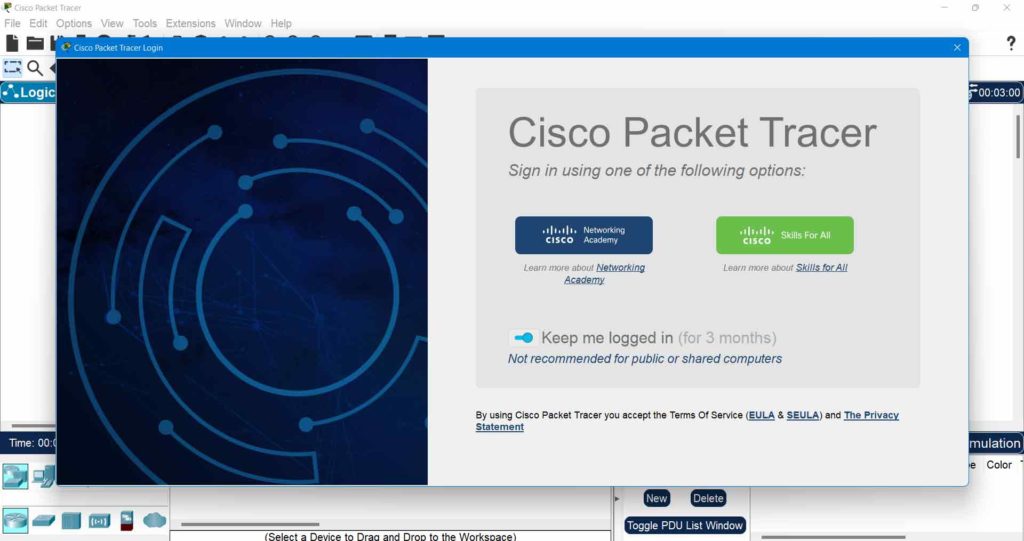 Click on Cisco Networking Academy and log in to your account to get started with the Cisco packet tracer.
Watch how to install Cisco Packet Tracer here: https://www.youtube.com/watch?v=IoC6HAv2y0E&t=127s
Cisco Packet Tracer how to use?
Before we jump into the steps on how to use Cisco Packet Tracer, here are some of the key features that you can use to get the best out of this amazing simulator.
Is Cisco Packet Tracer Free?
As of now January 2022, this software is free to use. You can use it for your lifetime without worrying about anything like a subscription fee.
You can use unlimited devices available in the packet tracer to practice networking labs.
It supports the majority of networking protocols…. And many more.
This was all about the Cisco Packet tracer's introduction and installation. Now we will look into our first and very basic practical on Cisco Packet Tracer and learn how to use it.
Step. 1 Open Packet Tracer and go to End Devices Category.


Step. 2 Click on PC and drag it to place it in the workspace. Place two PCs like this.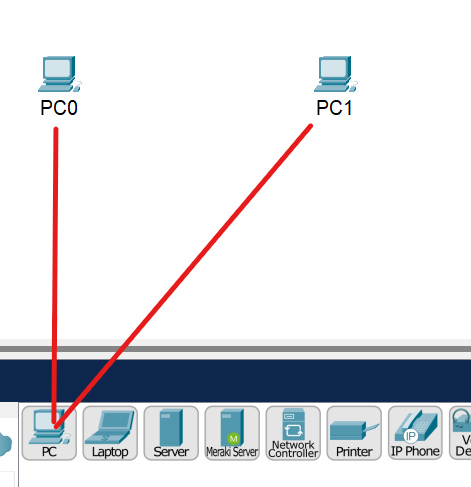 Step. 3 Click on PC 0 and go to the Desktop tab.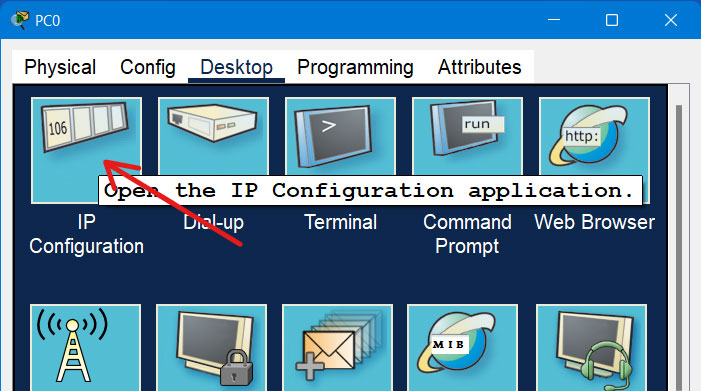 Step. 4 Click on IP Configuration and configure IP address: 192.168.10.1 as shown below.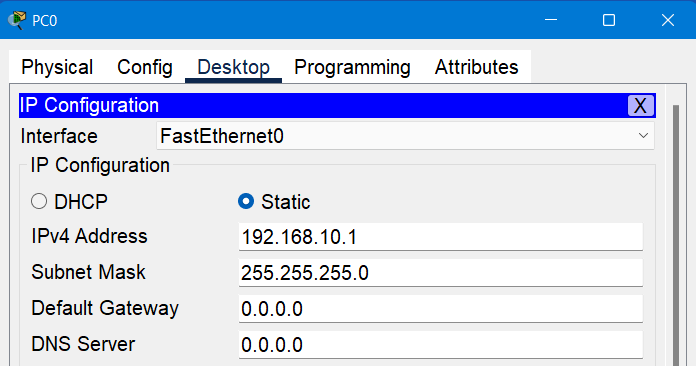 Step. 5 Configure the IP address – 192.168.10.2 on PC 1
Step. 6 Go to Connections Category and select "Automatically Choose Connection type"


Step. 7 Click on PC0 and connect the cable to PC1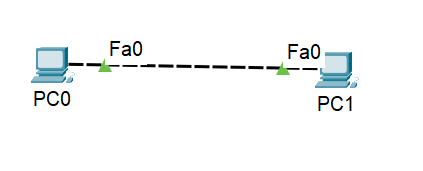 Now, these two PCs are connected, and in order to check the connectivity, you can follow the steps below:
Step. 8 Click on Add Simple PDU option.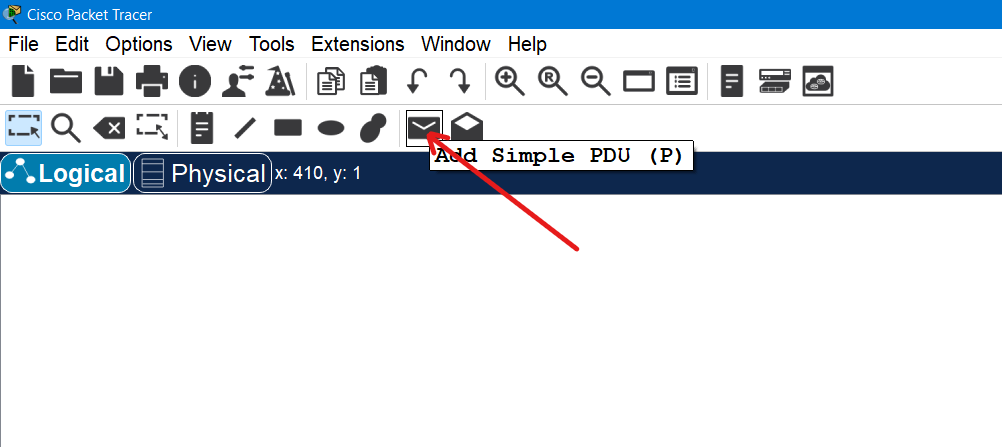 Click on PC0, and you will see a message appearing on PC0 as shown below; now click on PC1 to make the communication between devices.

You can check the action status in the PDU list window on the bottom right side.

If you see the "Last Status" successful, then congratulations, you just did your first packet tracer practical.
Features of Cisco Packet Tracer
Some of the key features of Packet Tracer are:
E-learning
Visualizing Networks
Real-time and simulation mode
Compatible on various platforms
Support to all languages
Most networking protocols are supported
Environment is interactive
Can be used on unlimited devices
These are the key features of the Cisco Packet Tracer.
What is Cisco Packet Tracer used for?
It is basically used for helping students learn the principles of networking with hands-on experience so that they can develop skills related to Cisco technologies.
If you find this helpful and are interested in learning more about configuring the Cisco Router, you must check our blogs here: https://www.pynetlabs.com/how-do-i-configure-a-cisco-router/.