CCNA DevNet Bootcamp
by PyNet Labs
BOOTCAMP OVERVIEW
CCNA DevNet Bootcamp by PyNet Labs is an intensive network automation learning experience for professionals who want knowledge, skills, and confidence fast. This 5-day instructor-led training program will cover Python for Network Engineers and CCNA DevNet official course outlined by Cisco.

We have customized our CCNA DevNet Automation Bootcamp training tailored to the needs of Network Engineers, which is learning Python from scratch to pull off Network automation tasks. So, our Cisco DevNet Bootcamp has Python, 20% of Network Fundamentals, and 80% of Network Automation learning in it. Moreover, deep-dive labs will help you scale, streamline your network and grow your organization.

The total CCNA DevNet Bootcamp training duration is 40 hours, and every participant will have CCNA DevNet labs built up in their personal Laptop/Machine.
PRE-REQUISITES
Understanding of Cisco Networking devices or, say, basic CCNA knowledge is required
Knowledge of Programming or Python is NOT required.
BOOTCAMP BATCH SCHEDULE
(GUARANTEED TO RUN)
4th July to 9th July 2022
8: 30 AM to 2: 30 PM Central Time
9: 30 AM to 3: 30 PM Eastern Time
5: 30 PM to 11: 30 PM Dubai Time
7 PM to 1 AM Indian Time
REGULAR (WEEKEND) BATCH SCHEDULE
(GUARANTEED TO RUN)
9th July to 14th August 2022
1 PM to 4 PM Indian Time
2: 30 AM to 5: 30 AM Central Time
3: 30 AM to 6: 30 AM Eastern Time
11: 30 AM to 1: 30 PM Dubai Time

Enroll Now
What You Will Learn
Software development and Design- 15%
Understanding of using API's- 20%
Cisco platforms and development- 15%
Application Deployment and Security- 15%
Infrastructure and Automation- 20%
Network Fundamentals- 15%
Completing This Program
Will Enable You To
Python scripting and Network Automation
Prepare for DEVASC 200-901 exam
Provision Network devices using Python
Take Network Automation Engineer Job role
Manage a network more efficiently with Network Programmability
Make Network more Dynamic
Download Course Content
Reviews from
our Existing Participants
Check Our Recent Reviews
Simon Almazan

Philippines

I will enroll again. I am completely confident configuring SDWAN fabrics. Nice lab environment and experiences.

Pramod Sonawane

Student

I have done many course in India as well as abroad but the experience I had with PyNet is incredible. In-depth knowledge of instructor Abhijit Bakale, non-stop lab support, hands-on lab experience, teaching pace is maintained as per the class requirement, problem/doubt solving in class or offline are some experiences that I never found anywhere. Keep it up PyNet Labs!!! Cheers

khalid Alsayed

Engineer Fixed Access Solutions & Aggrigation

PyNet Labs deserves to be rated high, not only because of the trainer but people like Nitish who are so humble, understanding and co-operative

Ajeet Kumar

Kyndryl

AB sir is awesome and his way of teaching is simply good. We can make good use of this knowledge. Lab team is really helpful, available 24/7 to support on any lab related issues.

Rakesh Chaudhary

Orange Business Services.

I have completed my SDWAN course from PyNet Labs and it was really a great journey, it helped me lot to learn about overlay network. I cleared multiple interviews after completion of SDWAN course as its in demand and future of networking. Trainer was very experienced and explained theory and lab part in a very good way. Thanks, PyNet looking forward for some network automation courses.

Anuj Jain

TCS

Abhijit unleash all the concepts to get Devnet associate exam. I am glad that I took this course from PyNet. Looking to connect to PyNet soon for Cisco DEVCOR.

Aripaka Kiran

Synophic Systems Pvt. Ltd

PyNet Labs is the best place to learn new technologies. For better reach in technologies as well as to be feasible in our career growth I recommend PyNet Labs. Special thanks to Abhijit and Deepanshu who are there to guide us and help us in each and every part.

Chola Kabaso

Livingstone, Southern, Zambia.

Chola Kabaso:- PyNet introduced me to labs. They are consistent, precise and straight on point. If you haven't tried them, you have missed a lot. Mr Abhijit, Deepanshu, Nitish and the rest of the team, continue with that excellent work you are doing. You are the best among the best.

Ruchik Sharma

Orange Business Services

I took SD-WAN training from PyNet and I would really like to thank PyNet & Abhijit (Trainer). Abhijit is very knowledgeable and he is very supportive. I would also recommend others for this training. Thanks again
CLIENTS WHOM PYNET LABS HAS
DELIVERED THE CCNA DEVNET TRAINING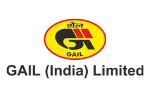 FREQUENTLY ASKED QUESTIONS
1) It's been a long time since I was looking for a CCNA DevNet Bootcamp Training near me. How should I enroll for the CCNA DevNet training Bootcamp?
It's simple; You can speak to our training advisor at +1 3322329818, and you can pay the training fees and block your seat.

We accept Bank transfers, PayPal, Xoom, TransferWise, and many other international money transfer options. We do not accept Western Union as in India; it is illegal to take money from Western Union for business purposes. We accept all international cards.

2) Who will be the CCNA DevNet Automation Bootcamp trainer, and what is his experience with Automation and Python?
Trainer for Python for Network Engineers + CCNA DevNet Automation Bootcamp is our Co-Founder and CTO, Mr. Abhijit Bakale; he has 10+ years of experience as a Corporate Trainer and Consultant for various projects across the world.

In automation and Python primarily, he has delivered over 35+ batches for 500+ Experienced Network Engineers via Corporate/Public training. The training batches had employees of companies like HCL, Cognizant, PepsiCo, Capgemini, Cisco, SoftwareONE, Accenture, AT&T, Airtel, British Telecom, Orange Business, NTT Data, Tata Teleservices, Spectra, and many more. All these Indian and International Companies are working on automating their network.

These batches include people from freshers to experienced professionals having 20+ years of experience as automation is the need of an hour, and every network engineer must upgrade their skills as per networking trends.
3) How can I pay for my CCNA DevNet Bootcamp Training?
At PyNet Labs, we accept Bank transfers, PayPal, Xoom, TransferWise, and many other international money transfer options accept Western Union. Also, we accept all international cards.

4) Will I get Cisco DevNet Bootcamp training recordings?
Yes, you will be provided with regular class recordings and many PDFs and Study Materials during/after the Bootcamp is over.

5) What is the system requirement for CCNA DevNet Bootcamp training?
If you want to get the CCNA DevNet lab set up in your system, then you need a PC with 8 GB RAM.

6) Will I get any certificate after completing CCNA DevNet Bootcamp?
Yes, you will get a Bootcamp completion certificate with a unique Certificate ID from PyNet Labs.

7) Can I record my CCNA DevNet Bootcamp training?
No, you can't record the Bootcamp sessions as we would be recording the sessions for you. And, we will provide the participants with regular class recordings.

8) Where can I learn more about PyNet Labs' CCNA DevNet Training Bootcamps?
You can contact our training advisor at +1 3322329818 to learn more.