Can I learn CCNA Online?
Last Updated :
February 22, 2023
"Can I learn CCNA Online?" is one of the most frequently asked questions in the networking domain. Let's decode the answer to this question. CCNA stands for Cisco Certified Network Associate, and it is one of the most-demanded Cisco certifications in the networking industry.
CCNA is an entry-level certification in the networking industry that demonstrates your knowledge of IP connectivity, IP services, automation, programmability, and Cisco network principles. While other sectors are struggling with the worldwide recession, the demand for networking professionals is still at an all-time high, making it the best sector to pursue a career.
Therefore, many students and professionals want to switch to the networking domain but need help with whether to go for CCNA training in the classroom or CCNA Online Training.
Let's answer the question - "Can I learn CCNA online?" with this blog and explore the advantages of learning CCNA online, the best online resources to use, and the steps to take to become a networking professional.
Can I learn CCNA Online?
Yes, CCNA can be learnt through online training. In fact, many people prefer learning from online courses because of the flexibility and convivence it offers. In addition to that, it is cost and time-saving, which can be used for further preparation.
Aspiring CCNA professionals can opt for a wide array of online learning platforms that offer top-notch CCNA training. These include Cisco's official training website, as well as LinkedIn Learning, Udemy, Coursera or a Cisco accredited Training center such as PyNet Labs.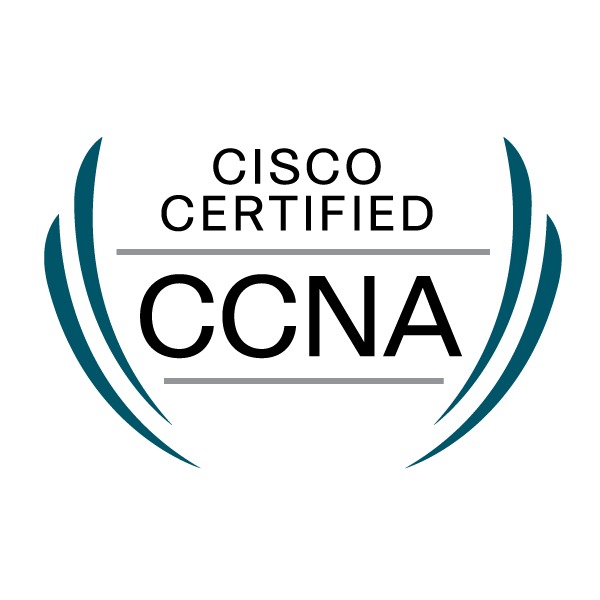 In light of the COVID-19 pandemic, online learning has emerged as a popular alternative to traditional, in-person instruction. With the internet at your disposal, you can easily access the course materials from anywhere and proceed with your studies at a comfortable pace. This level of flexibility allows you to strike a balance between your professional and educational commitments.
It's important to note, however, that a CCNA certification necessitates the acquisition of both theoretical knowledge and hands-on skills. To this end, your online learning experience should provide opportunities for practical application and simulation exercises that help you consolidate your understanding of key concepts.
In summary, it's absolutely feasible to attain CCNA certification via online learning channels, as many individuals have already done so with great success. To understand the importance of online training, let's see the advantages of learning CCNA online.
Advantages of learning CCNA online
Here are some benefits of Online CCNA Training -
Flexibility – When you are training online, you have the flexibility to learn at your own pace and at the time you like. It is extremely useful for working professionals or people who live with family and can't attend traditional classes.
Cost-effective – Online training is considered to be more cost-effective as you don't have to spend on transportation, textbooks, and other materials.
Quality Content – As the competition in online training programs is increasing every day, the quality of content you get in online training is generally better. Online Training Programs also provide access to high-quality materials, labs, videos, etc., which is not an option with traditional training.
Customised Learning – With online training, you also get the chance to customise your training and choose all the programs to customise a learning plan that suits you.
Interactive Learning – One of the most under-rated benefits of online training is interactivity. Many institutes offer discussion forms, Telegram channels, live chats, and various other features to clear student doubts on the spot and even after class.
Globally Accessible – Online training classes can be accessed from anywhere in the world. So, you can be in the U.K. while taking classes from the top CCNA trainer in the world, who might be from India.
Overall, online training has many other benefits, making it a desirable option for all individuals who want to learn and upskill themselves. Many institutes and resources offer online CCNA training, including some Cisco-accredited training companies like PyNet Labs and online resources such as YouTube, Udemy, etc.
One can easily choose from any of these options. However, it is advised to do some research and select the most reliable and credible source for your online training, as there are many low-quality courses and materials which can sabotage your learning experience. Do some research and read reviews from other students to find the best online resources for your CCNA studies. You should also check out our CCNA Online Training course to get an idea of what you should look for in an online CCNA training course.
Ultimately, the key to success in the networking field is discipline and dedication. So, it is recommended to set aside time each day to study, practice, and clear your doubts, which can be done with classroom training but is easy with online training programs.
So, the answer to the question, "Can I learn CCNA Online?" is Yes. Yes, learning CCNA Online is the best choice because of the various benefits Online classes can offer. Now, moving on to answer another question, which is, "How long is CCNA course online?"
How long is CCNA Course online?
The duration of the CCNA Course may differ for different programs. The average duration of online CCNA Training in India is around 45 hours, and the duration of CCNA online training by PyNet Labs is 40 Hours. However, the duration of the CCNA course also depends on the batch schedule; if you choose a Weekdays batch, you will be able to complete your CCNA Training within 3 to 4 weeks, and it will take 1.5 to 2 months if you choose the weekends batch.
You can also get the option of Self-paced learning, where you can learn and complete the course at your own pace with some training institutes like PyNet Labs. So, it would be best to research different online CCNA courses and determine which one fits your schedule and learning style best. Once you've found the right course for yourself, commit fully to it and give it your best effort. The CCNA training is a highly valued credential in the industry and can open up many new career opportunities for you.
How much does CCNA Cost in India?
The Cost of CCNA training in India varies from training program to program. On average, the cost of CCNA Training in India ranges from INR 8000 to INR 15000. The CCNA Training by PyNet Labs will cost you around INR 10000, giving you a number of resources, Job-support, unlimited lab access, lifetime access to eBooks and telegram channel for doubt-solution, and much more.
However, you should consider the fact that CCNA Certification exam fees are separate from the CCNA Training fees. The CCNA Certification cost in India is USD 300 + Applicable taxes (i.e. 18%). So, the total cost of the CCNA Certification exam is USD 354, which translates to roughly INR 29000. So, the cost of CCNA Certification in India is approximately INR 29000 in February 2023.
You might also like - What is the Future Scope of CCNA?
How to become a Networking Professional?
To become a networking professional, you have to start your journey with CCNA Training. We have already covered everything you need to know about this topic in this blog -
How to become a Network Engineer?
Do check it out if your goal is to become a networking professional and get answers to all your questions.
Now we have covered most of the questions related to the query, "Can I learn CCNA online?" If you are still struggling with any doubts, you can get in touch with PyNet Labs' training advisers and get clarifications on your questions.
Conclusion -
In conclusion, the CCNA (Cisco Certified Network Associate) certification is among the most sought-after certifications in the IT industry. Learning CCNA online is a convenient way to obtain the certification, as it offers flexibility, cost-effectiveness, access to high-quality resources, and up-to-date content. So, the answer to the question, "Can I learn CCNA online?" is yes; it is possible and the best option available.
With a duration of around 45 hours on average, the CCNA course online can be completed in a few weeks or at your own pace, depending on the program. The cost of CCNA training in India varies, but online courses are often less expensive than traditional classroom-based ones. If you are interested in pursuing a career in networking, obtaining CCNA training is a great place to start. You can become a networking professional by learning CCNA online with discipline and dedication.