Which are the best IT courses for 2023?
Last Updated :
April 17, 2023

Choosing the right job for you may be challenging, especially with so much competition. A professional course is a great way to expand your horizons and sharpen your abilities. These courses help you stand out to prospective employers by showcasing your passions and skills, which can improve your standing in the job market. Lockdown has re-popularized a wide variety of courses that help advise and educate job-seekers for today's industries. And, no matter what your hobbies and passions are, you will discover one tailored to you among the best IT courses for 2023 accessible — from networking to Cybersecurity.
Professionals in the networking field are in great demand because of their crucial role in managing the connections between various computing devices and the flow of information and resources between them. It is necessary to gain skills that are future-proof and highly regarded by companies all around the world in order to maximize the possibilities that are available to you and to prepare yourself for success. If you need clarification about which courses to choose, this blog will assist you with the best IT courses for 2023.
Best IT Courses for 2023
Let's start the best IT courses list by discussing the best and most-demanded field, i.e., Networking. A network is the central component of every reliable IT system. In today's world, businesses rely on networks, both internal and external, to operate efficiently. The networking field is revolutionizing everything from consumer electronics to industrial automation, supercomputing, and biology to defence. A candidate for this role might benefit from taking a networking course and specializing in the sector.
Network administration, architecture, infrastructure, troubleshooting, and other related skills may be learned in any number of available online and offline networking courses. Let's get into detail about the best courses for future.
Cisco Certified Network Associate (CCNA)
Getting CCNA training is the first step toward a successful career in the networking industry. PyNet Labs provides this short training that can be finished in as little as four to five weeks. It's an excellent entry point for future network engineers who are still in college. It explains fundamental networking, IP addressing, routing, IP services, security, and troubleshooting in great detail.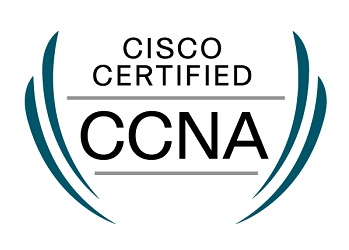 This comprehensive online course will prepare you for the CCNA exam by covering all objectives on the CCNA blueprint. CCNA is among the top courses in our list of best IT courses for 2023. Check this out to know the future scope of CCNA.
Skills covered: CCNA training covers the following topics –
Network Fundamentals
Security Fundamentals
IP Services
Network Access
IP Connectivity
Automation and Programmability
You can check out this blog to know the complete CCNA Syllabus.
Prerequisites: There are no prerequisites for the CCNA course. However, basic computer knowledge will assist you in learning concepts more quickly.
Career options: With this CCNA training, you can apply for roles like –
Entry-level network engineer
Network administrator
Network support technician
Help desk technician
Cisco Certified Network Professional (CCNP)
Moving on to the second course in our list of best IT courses for 2023, it is none other than CCNP. In order to help IT workers climb the corporate ladder, the CCNP training program is the best choice. Candidates who enroll in Cisco's CCNP program will learn how to implement advanced Cisco networking technologies, including scalable internetworks, remote access, sophisticated routing, and more.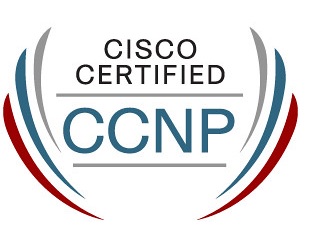 Candidates also get a deeper understanding of various essential topics, including the setup and upkeep of WAN and LAN systems, access lists, ethernet, and more. The most widely recognized courses offered under the CCNP certifications are:
CCNP Enterprise
Cisco Certified CyberOps Professional
CCNP Service Provider
CCNP Data Center
Cisco Certified DevNet Professional
CCNP Security
CCNP Collaboration
Do check out – If CCNP Worth it or not?
The CCNP Enterprise training consists of 2 modules, i.e., ENCOR and ENARSI.
CCNP ENCOR (350-401): In-depth study and hands-on training in areas like dual-stack (IPv4 and IPv6) architecture, virtualization, infrastructure, network assurance, security, and automation are all included in CCNP ENCOR training, which will equip you with the knowledge necessary to implement core enterprise network technologies. It is mandatory to go for CCNP ENCOR (350-401) if you want to go for CCNP ENARSI (300-410). CCNP ENCOR is one of the most suggested and best courses for 2023 and many more years to come.
CCNP ENARSI (300-410): Cisco Enterprise Advanced Routing and Services v1.0 ENARSI training will be delivered in conjunction with Layer 3, VPN services, infrastructure security, infrastructure automation training, and infrastructure services.
Prerequisite: Basic knowledge of networking is a must, i.e., CCNA. It is also recommended to have at least a graduation degree prior to CCNP.
Career Options: With CCNP training, you can apply for roles like:
Network Engineer
Network Technician
Support Engineer
Automation/DevNet
The third entry in the list of best IT courses for 2023 is DevNet or Automation track. The term "network automation" refers to the process of improving the effectiveness of network management via the use of software approaches for automating the setup of network devices. Network engineers of the present and future will benefit from familiarity with automation and programmability.
Before moving forward, you can also take a look at this blog, is DevNet worth it?
Python + CCNA DevNet
When we talk about best IT Courses, CCNA DevNet is among the top courses that will pop up. As, Python is an effective and versatile language that has many potential uses. Some of these include web development, data analysis, automation, and network programming. With the help of Cisco's DevNet Associate 200-901, you may acquire the knowledge necessary to create and deploy apps on Cisco infrastructure. Python + CCNA DevNet is an excellent combo for anybody looking to further their career in network engineering and development.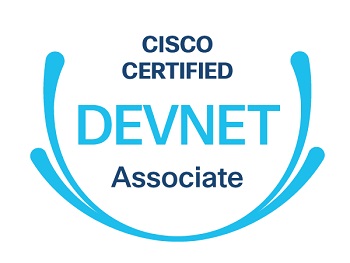 Prerequisite: CCNA training is highly recommended if anyone is considering going for DevNet Associate 200-901.
Career options: With CCNA DevNet training, you can get job roles like:
Test Development Engineer
Junior Application Developer
Junior Automation Engineer/Automation Engineer
Junior Cloud Developer
CCNP DevNet (DEVCOR 350-901)
Candidates who complete Cisco CCNP DevNet (DEVCOR 350-901) course are better prepared to apply for professional-level network automation engineer positions. From initial software design through various system integration, as well as testing and deployment automation, you will learn how to create network applications utilizing Cisco platforms as a foundation. The course provides hands-on experience using Cisco Application Programming Interfaces (APIs) and current programming tools to solve real-world challenges.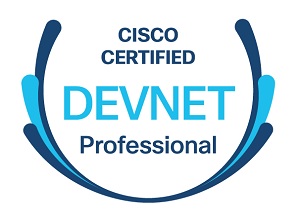 Prerequisite: Students pursuing CCNP DevNet must go for CCNA DevNet first to better understand concepts. A basic understanding of Python is required.
Career Options: With CCNP DevNet (DEVCOR 350-901) training, you can apply for job roles like: 
Senior network automation engineer
Senior software developer
Senior system integration programmer
DevOps training
The goal of DevOps training for network engineers is to help participants adopt the culture of collaboration and automation that exists between software development and IT operations teams. By learning DevOps, you may boost your software delivery's quality, speed, and reliability and advance your IT career. You may improve your chances of making it in the ever-changing field of software development and IT operations by enrolling in DevOps training.
Prerequisite: Python for Network Engineers (PCNE) proficiency.
Career Options: With DevOps training, you can apply for job roles like:
DevOps Engineer
DevOps Expert
System Engineer, and many more.
CCIE DevNet
If you are still looking for the best IT courses in 2023, then you must not have heard about CCIE DevNet. It is among the best courses out there right now.
A complete program that prepares you for the CCIE DevNet exam is CCIE DevNet training. This course covers software development and design fundamentals, network automation and programmability, DevOps and CI/CD, cloud and edge computing, the Internet of Things (IoT), and network security.
You will acquire the knowledge and skills necessary to create, test, release, and maintain network applications and solutions using a wide range of technologies. Through laboratories and projects, you will also get hands-on experience with real-world problems and issues. Network engineers, developers, architects, and managers who are looking to further their careers in network development and innovation can benefit from CCIE DevNet training.
Here is a YouTube Video to demonstrate the importance of CCIE DevNet.
Prerequisite –
Prior knowledge of networking concepts and the Cisco platform is highly recommended.
Knowledge of programming principles and familiarity with at least one programming language is helpful but not needed.
It is recommended that the applicant has completed one of our courses in network automation, such as PCNE, DevNet Associate Training, DEVCOR, or DEVOPS.
Career Options: With CCIE DevNet training, you can apply for job roles such as –
Network Automation Engineer
Network Engineer
Network Architect
NetDevOps Engineer
NetDevOps Engineer
DevOps Engineer
Site Reliability Engineer (SRE)
Cloud Developer, and many more.
Cisco DEVIOT (300-915)
Cisco DEVIOT (300-915) training prepares you to create and design Internet of Things (IoT) apps for Cisco IoT edge computing and network architecture. Learn how to manage your industrial network and connected devices with this comprehensive course that covers creating, implementing, and troubleshooting edge applications. If you want to pass the DEVIOT (300-915) exam, this is the right course for you.
Prerequisite –
Critical abilities in computer programming or software development.
Experience with both functional and object-oriented programming at a fundamental level.
The fundamentals of where and how apps are deployed in the real world
Experience with networking on the ground level.
Installing required code languages and libraries, as well as basic scripting, are all essential Linux OS abilities.
Capability to use git or another version control system (VCS) for storing code.
Career Options: With Cisco DEVIOT (300-915) training, you can apply for the roles:
Network Engineer
Consulting systems engineer
Network manager
Network administrator
IoT Designer, and many more.
The next entry in our best IT courses for 2023 list is SD-WAN. Let's see more about it.
SD-WAN
SD-WAN is an abbreviation for "Software-Defined WAN." It's a method for businesses to govern their wide area network (WAN) connections in the cloud and throughout their offices with just one piece of software. SD-WAN has the potential to increase security, simplify operations, cut costs, and boost application performance. Therefore, SD-WAN courses are highly recommended.
Check out if you want to know the answer to the question, Is SD-WAN worth it?
Cisco SD-WAN ( Viptela 300–410)
Cisco SD-WAN is another course that can not be kept away from the best IT courses list. Skills for designing, deploying, configuring, and managing the Cisco Software-Defined WAN (SD-WAN) solution in an enterprise network are the primary topic of Cisco SD-WAN (Viptela 300-415) training. You will also learn controller placement, how to move from a traditional WAN to an SD-WAN, how to set up a Direct Internet Access (DIA) breakout, and much more.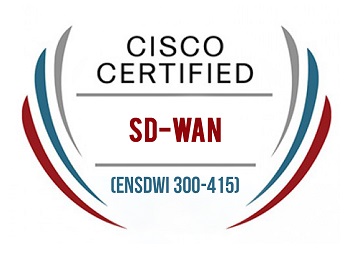 Prerequisite –
Knowledgeable in the design of enterprise networks
Knowledgeable about how the Routing Protocol works
At least two years' worth of professional experience
Career Options: With Cisco SD-WAN (Viptela 300-415) training, you can apply for roles such as –
Senior network engineer
L3 Security Engineer, and many more.
Versa SD-WAN training
The Versa SD-WAN training course offers an in-depth introduction to the software-defined wide area network (SD-WAN) technology offered by Versa Networks. This training is intended for network engineers who want to become proficient in the installation, configuration, management, and troubleshooting of Versa SD-WAN.
Prerequisite –
Excellent grasp of routing and switching concepts.
Experience in the field for at least two years.
Next in the best IT courses is Job Guarantee Courses.
100% Job Guarantee Course
The 100% job guarantee program by PyNet Labs comes with a money-back guarantee and the promise of a job upon completion. In India, even after paying for an expensive education, finding a job is far from achievable due to the skill and knowledge gap.
We have tailored our job guarantee courses specifically for students who are eager to enter the workforce as soon as they finish their studies. Getting a career in the networking sector requires more than just training due to the quick pace at which technology evolves. Our training focuses on providing students with both theoretical and practical applications. We compiled the most relevant networking courses available today to help you open doors in your professional life.
Now we have covered all the best IT courses for 2023 related to Networking. Now it is time to move on to take a look at the best IT courses for a career in cybersecurity.
Best Courses for future in Cyber Security
Cyber security refers to measures taken to prevent intrusion or assault on digital infrastructures. The safety and well-being of people all over the globe depend on the integrity of the information infrastructure and the ability of governments, organizations, and individuals to protect their data and assets. As the number and complex cyberattacks continue to rise, so too does the necessity of cyber security. Thus, cyber security requires constant awareness and investment to prevent and lessen the impact of such attacks.
CEHv12 Training
The best IT Courses list for a Cyber security career starts with CEHv12. CEHv12 stands for Certified Ethical Hacker version 12. Learn all you need to know about ethical hacking with the help of CEH v12 training. This unique and specialized program includes lessons, laboratories, evaluation, practice, and a worldwide hacking competition. Maintain your competitive edge with up-to-date knowledge of the most in-demand cybersecurity skills. Thanks to our innovative learning platform, the CEHv12 training at PyNet Labs is a customized, comprehensive program that allows for lifelong learning.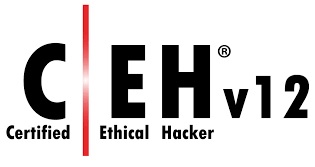 Prerequisite: The CEHv12 (Certified Ethical Hacker Course) course does not need any prior knowledge or experience.
Career Options: With CEHv12 training, you will have ample opportunities such as:
Ethical Hacker
Network Security Engineer
Security Auditor
Data Security Analyst, and many more.
There are many courses that can be included in the best IT courses list for Cybersecurity, but CEHv12 is currently highly trending and should be the one to be focused on. Now, we have discussed all the best IT courses to start an IT career.
Conclusion –
Taking a course in Cisco networking is a terrific opportunity to expand your horizons academically and professionally. You can choose from a wide range of online courses to meet your specific knowledge and certification requirements. From Cisco networking courses to cybersecurity training, we've compiled a list of the best IT courses for 2023, ranked by their usefulness, popularity, ease of access, and industry recognition. This blog was written with the intention of assisting you in selecting the best IT courses.