5 Study Tips To Pass DEVASC Certification Exam In The First Attempt
Last Updated :
September 13, 2021

When Cisco announced up-gradation to its certifications, exam number, and cost, Cisco DevNet was the newly introduced track under associate and professional-level certification interconnecting software with IT infrastructure. Back then, the Cisco Certified DevNet Associate (DEVASC 200-901) certification exam was a mystery to everyone as no other previous certifications were used to validate ones' skills in developing and maintaining applications built on Cisco platforms.
But today,
Network Automation Engineer
Software Developer
System Integration Programmer
Infrastructure Architect
Network Designer
Are keen to link the Cisco Certified DevNet Associate (DEVASC 200-901) certification badge to their resume as it proves their foundational skills in the essentials of applications, automation, and Cisco platforms.
As you know, Cisco Certifications are Industry leading networking certifications. They are taken as the most prestigious and highest-paid certifications globally, and it is a remarkable feeling to pass it on the first attempt. It might be a challenging path to take but not impossible.
DEVASC Certification Exam Details:
Cisco DEVASC exam duration: 120 minutes
Exam number: 200-901
Exam language: English and Japanese
Level of Certification: Associate
Recommended Training: Developing Applications and Automating Workflows using Cisco Core Platforms
Exam Cost: 300 USD + Tax (Varies from Country-to-Country)
DEVASC Certification is valid for: 3 years
Cisco certification might have got updated, but the way of passing them is still the same and, i.e., right training and hours and hours of practice.
But this is not enough when your goal is to pass the Cisco DEVASC Certification exam in the first attempt. So, here are the top 5 tips to pass the Cisco DEVASC certification exam in the first attempt for you.
5 study tips to pass DEVASC Certification Exam in the first Attempt
After being in conversation with multiple CCNA's, CCNP's, CCIE's, and networking professionals, we have scratched out 5 study tips for Cisco DEVASC 200-901 aspiring candidates. These tips are tried and tested, resulting in a maximum success rate; all you need to do is follow the list seriously that goes here for you.
Start from the fundamentals, i.e., CCNA:
Like DEVASC (CCNA DevNet), CCNA is the associate level certification offered by Cisco consisting of fundamentals of Networking basis, introduction to networking devices, topologies, and more. In-depth knowledge of CCNA is a must in moving forward, taking other advanced certification level training as it sets networking foundation.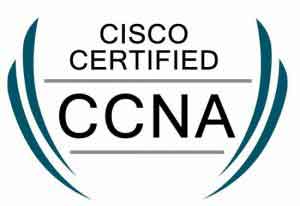 When you have concepts of CCNA clear in your head, it becomes easier for you to get the best out of your DEVASC training and pass the exam in one successful attempt.
And with PyNet Labs, you can learn CCNA for free. Just subscribe to our YouTube Channel and have instructor-led free CCNA online training. Check out our CCNA for free Playlist.
Get yourself in the right training Program:
When we talk about the right Cisco DEVASC training program, then it must include,
5 days (45 hours) of Instructor-led training/Virtual instructor-led training
Training program course outline must be 100% content of Official DEVASC 200-901 Certification Exam
Hands-on practical training on Cisco Certified DevNet Associate labs
Continuous doubt sessions
Assessment test for your exponential growth
Study materials so you never go out of questions to solve
PyNet Labs offers all such facilities to the learners enrolling in the DEVASC program. In fact, the DEVASC study plan at PyNet Labs is customized to 40 hours, so the aspiring candidates could learn Python for Cisco Network Engineers from scratch before jumping into DEVASC/DevNet field.
Since 80% of the Network Engineers have no programming skills, this customized Python for Cisco Network Engineer + Ansible + DevNet 200-901 training by PyNet Labs prepares you the best for the Cisco Certified DevNet Associate Certification -exam.
So, choose your DEVASC training program carefully and make sure you clear it in the first attempt.
Consider learning from additional resources:
Everyone knows the best guide to clear any Cisco Examination is Cisco Press Book. But it would be best if you consider adding additional recourses to your Cisco DEVASC study material as your goal is to clear the examination in the first attempt. To learn better,
You can add yourself to Google Forums and get your queries solved over there
Follow Cisco Blogs to keep yourself updated
Keep up with the latest Cisco trends and certification developments
Learn from Videos available online.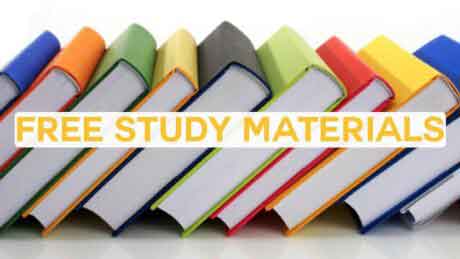 It's been said that "Great Minds Thinks Alike", which means spend the most of your regular hours with people who are in the same domain as you. Learn with them and have scholarly discussions. PyNet Labs provide such a platform to keep you motivated and bring out exciting expressions in conversations.
Join our Telegram group for learning and group discussions. Link to join – PyNet Labs Telegram Group, join now to learn and explore parallely.
Focus on a single topic at a time:
The 120 minutes of the exam can be exhausting. The command could get slip off your mind easily when you don't have expertise in it. So, it's better to focus on one topic at a time when you are preparing for your DEVASC exam. Start with a topic, learn it, understand it, practice it time-to-time and gain confidence before moving on to the next topic.
This is how the trainers at PyNet Labs encourage learning in students, and they let students take their time to collect information from available options and learn it accordingly.
Let a professional guide you from scratch to expert-level:
A knowledgeable and experienced trainer has the skills to teach you and drive your training in the right direction. They know what to train you on and how to train you in the provided time so you could perform your best throughout your Cisco DEVASC course training and the examination.
The trainer at PyNet Labs will start your course training with a plan; he/she will set training goals according to the exam and achieve them one by one, along with preparing you for the test simultaneously.
If you have cleared any of the Cisco Certification exams before, you must know, passing them without following these five study tips is impossible. 4-5 hours of regular practice, self-study, and keeping up with the Cisco trends could do miracles for you and this is how you must prepare yourself for the DEVASC 200-901 certification exam. Just follow your trainer's guidance and practice more and more. The more you practice and give mock tests, you will gain confidence and clear the Cisco Certified DevNet Associate (DEVASC 200-901) certification exam on the first attempt.
These 5 study tips are easily achievable at PyNet Labs and if you ask how to prepare for DEVASC exam at home then we are your answer. So, why wait for more when you have a global certification success ahead of you. Join PyNet Labs', the best Cisco Certified DevNet Associate online training institute and learn Python for Cisco Network Engineers + DEVASC and clear the DEVASC Certification exam in the first attempt.